Advertisement
---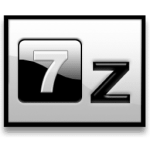 7-Zip – Fast internet connections have made it easier to transfer large files across the internet. 7-Zip is special program that helps in extracting compressed files and later, creating converting them in different formats. These tools are good for multiple or huge files that need to be shared over the internet.
Software details
---
Software description
---
7-Zip is one of the most powerful archiving software available for Microsoft Windows file systems. The software is available for commercial and personal use free of charge and it is open source with most of its code protected by the GNU LGPL license.
The software supports close to 20 archiving formats and has Windows Shell integration. It also offers multiple features such as a file manager and support for command lines. Designed to be an alternative to popular file compression software, 7-Zip manages to work with multiple formats, allowing it to replace multiple similar programs.
Features:
– Designed for Microsoft Windows. 7-Zip was made to work on any Microsoft Windows-based system. It works with both older and newer versions of Windows as well as with legacy systems that use Microsoft file systems.
– 7z archive support. 7z is one of the most advanced compression methods offering better compression rates than most of the other supported formats. Using a stacked combination of filters and advanced compression algorithms, 7z can make your files much smaller and encrypts them at the same time.
– Multiple compression and archive format support. 7-Zip supports all popular compression formats such as ZIP, gzip, xz, tar, WIM, bzip2, APM, cpio, JAR, ar, ARJ, RAR, CAB, ISO, XAR, SWF, and many more.
– File manager. 7-Zip can be used as a file manager. The main interface allows you to browse the content of your entire system and allows you to browse directly into archived files. The familiar interface makes it just as easy to use as the standard Microsoft file browser.
– Password protection. The compression tool offers many archiving options including password protection. Password-protected archives offer an extra layer of security, ensuring that your files are accessed only by authorized users.
– Advanced file encryption. 7-Zip offers powerful encryption. Using AES-256 encryption, your archives are protected from harmful applications and brute force attacks.
– Command-line support. The command line support enables you to create self-extracting archives, compress and decompress files, and other types of actions without using the interface. It enables the use of scripts, macros, and automated tasks.
– Free for personal and commercial use. 7-Zip was created as a free open source software and will remain so for all users regardless of how it is being utilized. 7-Zip can be used for free by companies and on personal computers with no legal obligations.
– Self-extracting capability. 7-Zip can create self-extracting executables. It can extract files in any of the supported formats, enabling you to archive files and share them even to users that do not have 7-Zip installed.
– Localization in 87 languages. Available in 87 different languages, fully translated, 7-Zip is successfully used in multi-national companies and all over the world by regular home users.
– Multi-core CPU threading. The compression algorithm and multi-core CPU support enable 7-Zip to archive files fast and efficiently.
– Simple and intuitive GUI. The 7-Zip GUI makes it easy to use by home users and IT professionals. Having an intuitive interface and easy to understand option makes it a great tool for everyday use.
– Split archive support. Large files can be split into multiple archives. The size of the compressed file parts can be manually set or use preset values to make them fit on media such as writable CDs, DVDs, or Blu-Rays.