---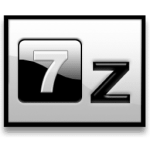 7zip is Fast internet connections have made it easier to transfer large files across the internet.
Software details
---
Software description
---
File extraction involves the compression and decompression of files to suit particular needs. Investing in 7-zip software to handle these tasks is a wise move. Yet, you must understand the various features this option brings to the table. They include the following.
Integration and Compatibility
7-zip is compatible with various operating systems, including Windows. This compatibility allows you to use it to compress and decompress files without additional extensions. Notably, this option is much more reliable than the built-in zip extractor in Windows. You could attribute this to its ability to repair archives and some corrupt documents.
This software has an excellent compression ratio, thanks to its 7Z format. Its speedy compression solutions make it one of the best in the market. You can also extract files in different forms, including 7Z, Z, ZIPX, ZIP, TGZ, and ARJ. Above all, it has a self-extracting capability, particularly for the 7Z format.
Security and Encryption
Your data is sensitive. 7-zip provides comprehensive security and encryption that assures you of unrivaled data privacy. It uses the AES-256 encryption feature to add a layer of protection to your documents. This feature allows you to encrypt files and create passwords to protect them. In addition, encryption suffices even when creating new archives.
User Interface
7-zip offers a seamless and comprehensive user interface that allows you to work with it effortlessly. You can select multiple files and add them to the zip with a single click. What's more, this user interface allows you to share files via email. Its toolbar has multiple features that you will frequently need during compression or decompression. The menu is also accessible and easy to follow.
Multiple Languages
7-zip comes in various languages. You'll choose a language based on personal preferences. Yet, navigating through the menu and toolbar will be easy with multiple languages at your disposal. Ensure that you select a language that appeals to you and that you understand.
7-zip is an excellent choice when looking for file compression software. Its features, as highlighted above, make it worth your time.