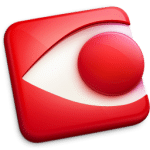 ABBYY FineReader Download
ABBYY FineReader is a professional Optical Character Recognition or OCR software that can convert your paper documents, scanned images of text and PDF files into documents that can be edited with the help of an editor. The generated results are often more than 90% accurate. The process of document reading is done in a short time and as soon as the process is finished you can use your text document for any purpose. It proves very helpful when you need to convert your paper documents into digital files.
Software details
---
mac / Windows 10 / Windows 7 / Windows 8
Software description
---
Working and managing PDFs has never been easier and smarter with ABBYY FineReader. Create, Edit, and even collaborate with others on the same PDF. Supercharge your workflow and get ABBYY FineReader today.
Why should I get ABBYY FineReader?
If you want the best PDF management experience, you shouldn't look further than ABBYY FineReader. It has enabled workplaces to work and collaborate on PDFs among teams and members efficiently. It has all the necessary features you need and want.
Create, Modify, and Scan documents using OCR to convert text digitally. Share and collaborate with others to simplify tasks and document management.
ABBYY FineReader Highlight Features
CREATE, MODIFY, AND SIGN PDFS
CONSTRUCT PDF FORMS
SCAN DOCUMENTS USING OCR TECHNOLOGY
AUTOMATE WORKFLOW
COMPARE DOCUMENT QUALITY ACROSS DIFFERENT FORMATS
PASSWORD PROTECT PDFs
VARIETY OF LICENSE PLANS
Major Features
Create High-Quality PDFs
Say goodbye to blurry and corrupted PDFs. FineReader will make sure that you only create high-quality and optimized PDFs every time. The text and images you type and embed on your documents will be sharp and highly legible.
If you want to create actionable forms, you can do so in FineReader. Similar to creating regular PDFs, your forms will be highly presentable to recipients. Trust FineReader to always produce only the best documents for you.
Scan Documents
Digitize the paper documents on your desk. Remove the clutter and secure them from loss or damage. It would be best to backup important documents, and what better way than to scan them.
FineReader uses well-developed scanning technology that converts a paper document into the best digital version possible. It auto-recognizes text using OCR so that you can manipulate or even search from the contents. Lastly, it autosaves documents into the best PDF version available.
Automate Workflow
Set predefined actions, and FineReader will automate them for you. Digitize and convert documents automatically. You can choose from premade templates such as creating a new DOC file and sending it to an Amazon Kindle device or scan a document and save it as an image.
Moreover, you can create custom automated tasks. Set how and where to select an image that will be converted into a PDF. Choose whether to scan or open an image or PDF from your files to capture images. Select the layout of future documents as well as defining the export or share destination. You can modify how the document will be saved or where it will be shared. It could be opened in an associated application, send to email as a document or image attachment, or export as a FineReader document.
Flexible Pricing
FineReader offers plans for different platforms and uses. If you mainly work independently, you can purchase the FineReader PDF 15 Standard for a one-time payment of $199 for a Windows Machine. This version packs AI-based OCR, collaborative workflows, automation, and high-quality PDF creation and management. If you're a Mac user, the FineReader Pro is available for $119.99 as a one-time payment. It has the most accurate OCR and scans documents and images into high-quality editable formats.
The FineReader PDF 15 Corporate is the ideal choice for companies and teams. It can be purchased with a one-time payment of $299. It is available for Windows machines and includes all the features found on the other two versions of FineReader. It also provides document quality comparison between different formats and high 5,000 pages allowance of monthly automated PDF conversions.