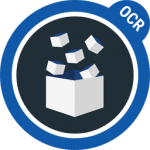 Able2Extract Professional is a Windows PDF Converter utility that allows you to convert your PDF documents into various formats such as MS Word editable documents, forms, HTML format, image formats such as JPEG, BMP, PNG, TIFF, Open office, AutoCad (DWG,DXF) publisher, PowerPoint presentations and many more.
Able2Extract is a specially developed PDF manager for Windows, macOS, and Linux machines. It's an all-in-one tool to view and work on your important PDF documents. You can create, modify, and export into high quality all using the same program. It is also compatible with different formats, so you can interchangeably view and convert it into PDF files. Not only that, but you can also encrypt and do other processes that further improves your workflow and PDF management. It is free for you to try and comes at a reasonable price for its quality and advantages you can have.
Able2Extract – Key Features
Create and convert PDF documents
Compatible with other document formats
Create and populate fillable forms
Great OCR technology
Document comparison
Annotate and review PDFs
Encryption
Able2Extract – Key Features
Create and convert PDF documents
Able2Extract allows you to create high-quality PDFs. You can start from scratch or convert paper documents or images into digital versions. It ensures pixel-perfect text and image quality on completed documents as well as excellent legibility on scanned ones.
You can convert PDF documents vice-versa from and into images and other files. Convert pictures into exact digital versions or extract pages from a PDF and export them into photos. There are endless possibilities when you use Able2Extract, so download and use it right now.
Compatible with other document formats
Able2Extract is compatible with different popular document formats. First, you can convert vice-versa into Microsoft, Libre, and Open Office files. What's more interesting is that you can convert PDFs into other sophisticated formats such as AutoCAD and Publisher files.
Create and populate fillable forms
You can view or create your fillable forms. If you receive a form from someone, you can use Able2Extract to fill out the cells with information. On the other hand, if you want to create a form, it allows you to compose one using its simplified yet powerful tools easily. Indeed, you have all the features needed for managing fillable forms in easy access.
Great OCR technology
It has incorporated a specialized OCR technology that yields excellent results in paper scanning and text recognition. You can scan paper documents to declutter your desks and expect great looking digital versions. It uses exceptional OCR technology to analyze what areas of an image to focus on and expose.
Moreover, it converts images into editable texts. It means that you can copy these texts and use them for other documents and applications. It allows for the text from pictures to be searched. What more can you ask for an OCR feature for a PDF manager? Download Able2Extract today!
Document comparison
There are times where you want to compare different documents, but you can get it right. Able2Extract allows you to compare documents, regardless of their format, in terms of changes and text matches—view similarities and distinction between text modifications, image positions, and many more.
Annotate and review PDFs
You can review PDF files most conveniently. There is no need to install any 3rd-party applications or high-end computer to run Able2Extract since it is a lightweight and fast application.
If you want to highlight something, you can annotate it using the various pens of different colors and sizes. Highlighted texts are still legible since colors are transparent. Mark and comment on other elements on a PDF document without losing its quality after export.
Encryption
You can password-protect created PDF files. It is useful when you're communicating with other people with documents containing sensitive information.