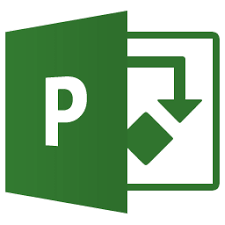 Microsoft Project Download
Microsoft Project is project management software that allows you to keep track of important dates and times in addition to your schedule, plans, resources, and progress.
Microsoft Project has been created to help Companies track progress, budget costs, streamline transmission and manage resources for successful project completion. Microsoft Project provides various easy-to-use features that help design and monitor the task list with effort estimations. It creates visually appealing Gantt charts , automate tasks optimally with its unified scheduling feature. It can control your assignee's progress from any device or location at any given time through its interactive interface.
In addition to managing projects, Microsoft Project allows users to tap into powerful multilayered security for unparalleled protection from external threats like malware, viruses etc. It authenticates users by granting access privileges with data security standards formulated by rules and regulation via Active Directory integration. It shares crucial information across Windows devices without experiencing any manual hassle.
Resource Management & Team Collaboration
Microsoft Project is a widely used project management software that provides outstanding resource management and team collaboration features. With its intuitive user interface, multi-user access capabilities, and automated processes, Companies can leverage these features to effectively manage their resources throughout multiple projects or initiatives.
The Resource Management feature helps Companies assign tasks to the appropriate resources within a Company by analyzing available skills and accessing to those resources. The system also offers tools for different users with different roles like Project Manager, Team Lead or Senior Analyst. It allows better resource allocation decisions. This helps improve revenue across the entire Company as tasks are completed efficiently while controlling costs at the same time.
This feature allows team members to collaborate on projects together from anywhere in real-time and make important changes. Searching for documents or workflows is no longer a problem due to powerful search tags which help locate information faster. It results in back and forth email exchanges among team members spread across various geographies. Due to advanced scheduling tools, teams stay informed via status updates distributed to ensure everyone remains up-to-date on the progress of projects.
Generating Reports
Generating Reports in Microsoft Project is a powerful feature. It helps project managers create comprehensive reports, displaying various aspects of the project such as resource usage or progress. Reports will customize and can export in various formats such as HTML, PDF, XML etc. This allows stakeholders to get an understanding of the progress on their projects and make meaningful decisions than before.
The Report Generation interface is intuitive and user friendly. This makes it easy for anyone to use without being an expert with MS Project. You can customize report types existing templates. Microsoft provides these templates and create new ones from scratch using your own filters to display data relevant for reporting purposes . Descriptive titles can also be set making it easier to distinguish different sets of reports at first glance.