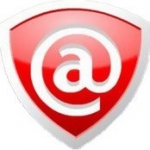 Active @ KillDisk is a powerful and compact DOS utility that allows you to delete literally all the data on your hard disk by eliminating the possibility of future recovery of deleted folders and files. You can run this utility for the hard disks or floppy disks which you want to dispose, recycle, use again, sell or give to someone.
Delete files from the Windows Recycle Bin does not remove it permanently from the hard disk. Nowadays, there are ways to recover them using special software. A file is removed definitively only when it is overwritten. Active @ KillDisk will make sure if a file is deleted permanently from your hard disk. It is a free program that is compatible with all Windows operating systems (both 32-bit and 64-bit) that allows you to securely delete data from local hard drives, USB drives and other removable storage media.
• The interface
The main interface of the software is divided into three vertical panes. The left pane displays a list of all drives connected to your computer so choosing one of these folders or files will display the contents of the selected drive. After verifying the files, it is possible to delete them from disk. Rightmost pane shows the lists of properties of the selected drive (files, folders, file systems, used space, free space, serial number and much more even). Note that the file deletion process can be paused or stopped at any time. The company also offers excellent technical customer care for further problems.