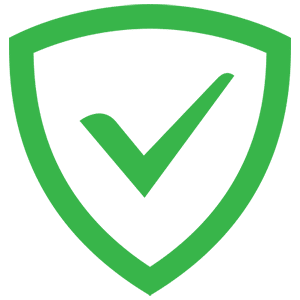 Adguard Web Filter Download
Adguard Web Filter is a powerful solution capable of blocking pop-up ads and trackers. The service is quite easy to use, owing to its intuitive interface, and can be easily enabled by novice users. The application supports various browsers and applications and thus keeps you safe from harmful websites and ads.
Adguard Web Filter helps you avoid annoying pop-up ads that disturb you while surfing internet. Some of the ads also contain malware that can attack the vulnerabilities of system and infect it. This software is a reliable method of dealing with such issues and is therefore considered among the best ad blocking solutions worldwide. It is a paid tool intended for Windows operating system and can be evaluated for free within the trial period of 14 days. It blocks the websites that attempt to steal your personal information, enforces browsing security and implements parental controls.
Web Protection:
Adguard Web Filter provides effective resistance against forced ads. The web traffic is passed through multiple filters to keep your PC safe from unwanted threats. English filter, Social media filter, Spyware filter, Useful ads unblocking filter, Adguard assistant, Adguard popup blocker and Web of trust are the tools used for dealing with web based traffic. It displays the information on homepage through which you can check count of blocked ads, blocked trackers and blocked threats. The filter updates are checked every hour and you can also perform the operation manually. The protection is enabled by default and can be disabled if needed.
Secure Browsing:
A separate module, named Browsing Security, is reserved to enhance security level. It is activated as soon as you are connected to internet and generates warning when the user tries to access unreliable websites. It efficiently blocks content that contains malware and also keeps you safe from phishing. For this purpose, it utilizes phishing sites filter and malware sites filter. You can choose certain options to modify pattern of its operations. The options include enable browsing security, enable sound notifications, notify about blocked requests and take part in development of module.
Parental Controls:
Parental controls can be enforced on PC if your children also use it. Adguard Web Filter helps you keep your children away from immoral content. Both blacklist and whitelist can be maintained to specify the websites that should be blocked or fully accessible for users. The sensitivity level can be chosen according to the age of children for enabling automatic decisions. Furthermore, these limitations can be applied for specific user accounts.
Features:
With the help of multiple filters, the software disables advertisements from websites to ensure data privacy. It analyzes the HTML code and temporarily removes the part of code where ads are embedded. It manages CSS styling too, so despite hiding of code the page does not look incomplete. This feature is available for all well-known browsers including Chrome, Firefox, Opera and Safari. The database of unwanted content is kept and decisions about ad blocking are taken with its help. User feedback also assists in improving the database. The support service is there to help you 24 hours.