---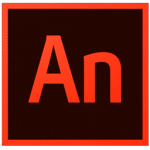 Adobe Animate is a powerful program for creating 2D animations. It has many features that allow you to create sophisticated animations. You can use it to create traditional cartoons, or more complex animations with motion graphics and interactivity. -Adobe Animate is not the best program for creating 3D animations, but it is a good choice for 2D animation. If you want to create 3D animations, you should consider using other programs such as Cinema 4D or Maya. -Overall, Adobe Animate is an excellent program for creating 2D animations. It has all the features you need to create high-quality animations. If you are interested in learning how to animate, Adobe Animate is a great place to start.
Software details
---
Windows 10 / Windows 7 / Windows 8
Software description
---
Once known as simply, "Flash," Adobe Animate is the latest product when it comes to 2-D animation software. Keep in mind, this was not always a part of the Adobe family of products but is now gaining in popularity among consumers.
What is Adobe Animate?
Adobe Animate is considered to be a creative application used for 2-D digital animation. It features a timeline, a staging area, a library of assets, and even frames and keyframes to be used. Many people think that Adobe Animate is a completely new application within the Adobe family and its Creative Suite, but that is not the case. The app simply went by the name Adobe Flash Player until 2016.
There was an upheaval that occurred in December of 2020 with the Adobe Flash Player system. The application was already being referred to as Adobe animate since February of 2016, but the creators were working diligently to sever its ties with Adobe Flash Player. Adobe Animate is being marketed as software that can be used for simple animation, but yet it is versatile enough to replace Adobe Flash Professional when it was at its peak capability.
Adobe Animate was once referred to as Macromedia Flash. It is just the latest product from a third party that was swallowed up by Macromedia in 1996. Adobe Flash was basically a spinoff of the original program, which was the FutureSplash Animator. It was originally created to be an animation application that would pair well with tablet-based drawing technology that had become available in that time period. Macromedia was purchased by Adobe in 2005 at the cost of $3.4 million.
Creating with Adobe Animate
In the past, there have been many cartoons and other shows that were created with this application as well as Adobe Flash. Some of those include Metalocalypse, My Little Pony, and Coconut Fred's Fruit Salad Island, for example.
There are many different types of animation that can be created by using Adobe Animate. From traditional 2-D paperless animation and tween animation to creating animations that are interactive for users on websites, in games, and in a variety of other presentations, Adobe Animate is very versatile.
What Can be Created with 2-D Paperless Animation
For people who enjoy creating animations on paper, they can now use Adobe Animate to create the same types of projects. They will be able to use bitmap layers to draw by hand each frame they need for their creation, just like the pros have done for decades using pen and paper. From pose-to-pose animation to straight-ahead animation and so much more, users will enjoy utilizing all the features of the 2D paperless animation tools that are available in this amazing app.
Vector Animation is Available
Vector animation is also available within this progressive app for those who wish to use vectors to create their projects. This is a great tool for creating animated infographics that will get the attention they deserve from others.
The workflow tool in this amazing and efficient app is extremely efficient when used for the appropriate types of projects. This is similar to using After Effects since artists can use a virtual camera and will be able to push through layered backgrounds while skilling each frame very easily and quickly.
Cut-Out Animation
For those who enjoy rigging and cutting out puppet animation, this is a great application to use for this process because you can use elements within the application over and over again between each frame. Artists can even rig the character through the use of layers and notes when it comes to digital animation software. Lip sync tools are also available for animating speech, which has been automated for not only its efficiency but its speed as well.
Game Animation
One of the things that Adobe Flash was famously known for was its use in developing games. Adobe Animate is no exception since it can be utilized to create a variety of games, from very simple point-and-click games to much more complex side scrollers as well as puzzlers.
Options in Publishing
Adobe Animate offers an array of different options when it comes to publishing. It offers users a variety of ways to publish each different type of project so the work can be exported in different formats that work well for the web or any other place in which the animation needs to be used.
For people who are not artists, this interesting and efficient app is very straightforward, which will help anyone be able to learn and use it over time.
Do it All with This App
This application has come a long way since its days when it was called Adobe Flash. You can purchase this application through a monthly subscription and there's even a free trial offer, so you can try it out ahead of time.
This application provides users with an array of different 2D animation software in the suite overall from Adobe and is the industry standard for a variety of reasons. It is an extremely easy-to-use and creative application and after people learn how to use it, they can very easily bring their creations to life to share with others. Users will be able to create games as well as banners, cartoons, and other things with this application.
Basically, you can animate just about anything in this amazing app and then quickly and efficiently publish your creations to an array of different platforms in pretty much any type of format. This will allow you to reach tons of viewers on any type of screen and even allow them to interact with your creations when you want them to. Not only will users be able to interact and view your creations on the web, but on mobile devices as well.
Adobe Animate is the new and improved application that many artists and other creators have been waiting for since it has so many new and improved features. Creating animations to share with others has never been easier.