---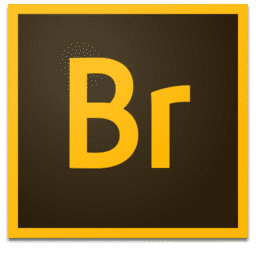 Overall, Adobe Bridge is a powerful media manager that provides users with a central location to manage their creative assets. If you are working with large quantities of images, video or audio files, then Adobe Bridge is definitely worth considering as your primary media manager. With its robust file management capabilities and wide range of integrations, Adobe Bridge can save you time and help improve your workflow efficiency.
Software details
---
Software description
---
Adobe Bridge is a powerful media management tool. It allows the user to manage large video, audio, and photo files. The software also lets you edit, organize, create multiple assets, and collaborate with different libraries. The images created can be shown in thumbnails or even slideshows. The software works in conjunction with Photoshop, Illustrator, and Aftereffects. Adobe Bridge was created in 2005 as part of Adobe Creative Suite 2. The latest version was introduced in Oct. 2022.
What are The Best Features of Adobe Bridge?
Powerful Asset Workflows
Visualize creative assets via thumbnails and previews
Assets can be organized by using keywords, labels, and ratings.
Find assets by doing advanced filter search
Edit assets inside creative cloud app
Quality Photo Editing
Use Photo Downloader to import digital photos. You can also rename them or convert them.
Raw images can be edited in Adobe Camera Raw.
Targeted editing can be achieved in Photoshop directly from Bridge.
Rename and export batch photos. They can be altered by size and scale.
Publish Work With Easy Export Options
The new export format allows photos to be exported in multiple formats.
Professional photos are created using PDF contact sheets.
Create an Adobe Portfolio directly from Bridge.
What are The New Features?
Adobe Bridge is constantly being upgraded with new features. As soon as they are created, they are uploaded. Here are the latest:
Dynamic video thumbnails can be scrubbed for immediate view.
Bulk workloads can be combined into one
3D images can be visually managed in Bridge
Advanced video support allows for multiply items to be edited at once
What Are The Pros and Cons of Adobe Bridge?
Pros –
Adobe Bridge is user-friendly.
The software works well with other Adobe products.
The ability to batch rename files saves time
Images are highlighted by star ratings.
The Photoshop process is automated by Adobe.
All images are automatically sorted in a folder.
When looking through hundreds of images, they can be sorted and narrowed down in a few minutes.
Cons –
Interface should be more user-friendly.
Slow loads can be a problem. Restarting the computer is often a fix.
Bridge takes up a lot of space, so you need a computer with plenty of memory.
Crashes have been reported when viewing txt files.
Freezes have been noticed when viewing larger files.
A few quirks when you perform refiling app
Who Needs Adobe Bridge?
Bridge software is mostly used by individuals who need to browse and manage digital assets. This can be photos, audio files, and graphics. You can manage your entire video collection and play them right within the app. The robust features allow the users to create libraries, sync to your devices, attach keywords and much more. So, if you are creating certain projects that need Adobe Bridge, it is among the best software on the market.
Adobe Bridge Tabs and What They Mean
Essentials – This takes you to the default workspace
Libraries – The addition of the preview tab opens up to the libraries
Film Strip – You will get a thumbnail view of every item inside the folder
Output – When creating a PDF contact sheet, this is the go-to option
Meta data and Keywords – You can log your media into this dedicated workspace
Preview – Documents can be viewed within the workspace
Light Table – This is where you have full control over the contact panel.
Folders – This is the best bet if you have a large file. You have the opportunity to work with them with great results.
If you are simply browsing, the library workspace is probably the most useful. You can import photos directly and even save media onto your computer. When accessing the preview tab, you can  get a sharp image of shots that can be enlarged. All of the tabs are important tools to enhance your photo images.
Is Adobe Bridge Safe?
Bridge is safe to use. There have not been any reports of major system issues, security breaches of malware or spyware. Additionally, Adobe Bridge is free and you don't need a license to download. Keep in mind that you should monitor your computer before completing any downloads.
Is Adobe Bridge Easy to Use?
Bridge is very easy to use. You don't need to have any special skills to navigate the program. If you do run into a problem, there is a guide that can help you. There are also several video tutorials that will help you build your skills. You can also stay abreast of important updates.
Adobe Bridge is a safe, efficient, and powerful way to manage photographic assets. Bridge allows you to maintain your entire media collection by previewing and syncing images and video. You can look at your pics and videos at anytime. The creation of media libraries is very quick and gives you the peace of mind that your images will be safe. Adobe Bridge also works well with Creative Cloud and other Adobe products like Illustrator, After Effects, InDesign, and Photoshop. In addition to synching your media, you can also share your files with others.
When you stack Bridge's features against similar products, users give Bridge the edge. The constant improvements and upgrades ensures that all of your projects will be outstanding.
Alternate Softwares