---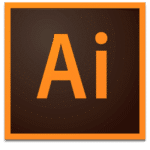 Adobe Illustrator Download
Adobe Illustrator is a versatile program that can be used for a variety of projects. Whether you're creating a logo, illustrations, or graphics for your website, Illustrator provides the tools you need to create high-quality designs.
Software details
---
Windows 10 / Windows 7 / Windows 8
Software description
---
When it comes to design and drawing applications, Adobe Illustrator is one of the industry leaders. With Illustrator, you can create premium-quality graphics. Illustrator can accommodate the need for complex graphics and illustrations.
Like all Adobe products, Illustrator is a powerful tool. In this article, we'll go over what Illustrator is used for, and we'll cover some of the advantages and disadvantages of this software.
What Is Adobe Illustrator?
Web designers, graphic designers, professional illustrators, and visual artists use Illustrator to create high-quality illustrations and artwork. The important thing to know about Illustrator is that the artwork you create is vector-based.
With vector-based graphics, lines are used instead of pixels. Vector images are mathematically-defined lines, geometric shapes, objects, paths, and fills. This means that artwork created in Illustrator doesn't become distorted when resized, a problem that occurs when working with images or graphics with Adobe Photoshop.
Here are a few of the many things you can create with Illustrator.
Logos
Infographics
Business cards
Icons
Illustrations
Complex graphics
Cartoons
Diagrams
Charts
Advantages of Adobe Illustrator
Listed below are some of the key advantages of Illustrator.
Integration with Adobe products
If you use other Adobe products, you'll enjoy the ease with which Illustrator allows you to transition back and forth. You can embed Illustrator files in a Photoshop layer to keep the vector qualities intact. To animate your graphics, pull them into Adobe After Effects.
Multiple different-sized artboards
Sometimes it helps to visualize more than one website page or multiple layouts for stationery designs when designing. Illustrator allows you to do that.
You can also create files with compliment slips, letterheads, and business cards that can all be kept together. In the same document, you can also quickly create artboards of several different sizes.
Compatible with most image and graphics file types
You can import all these file formats into artwork or layouts.
Adobe (fxg)
AutoCAD Drawing (dwg)
AutoCAD Interchange File (dxf)
Computer Graphics Metafile (cgm)
Corel Draw (cdr)
BMP
GIF
Freehand
JPEG
Microsoft RTF (rtf)
Macintosh PICT
PCX
Pixar (pxr)
Photoshop (psd)
PNG
Text (txt)
Targa (tga)
TIFF
Live tracing
Artists sometimes want to pull a pixel-based logo or graphic into Illustrator for editing. When you put these graphics into Illustrator, they don't automatically become vector graphics. However, you can use the image trace tool to turn pixel-based graphics into vectors. Then, your vectors can be scaled to whatever size you want.
Quickly and easily re-color artwork
When you are showing artwork to clients, you will often want to show them samples in different colors. With Illustrator, it's quick and easy to re-color graphics using the recoloring artwork tool.
Export in most common image file types
Because Illustrator creates graphics with vector images, you can also save files in various formats. By default, Illustrator saves files as the AI file type, but you can save them as scalable EPS that you can open in Photoshop.
You can also export to these file types.
PDF
WMF
VML
SVG
AutoCAD Drawing (dwg)
BMP
AutoCAD Interchange (dxf)
Macintosh PICT (pct)
GIF
JPEG
Flash (swf)
Enhanced Metafile (emf)
Photoshop (psd)
Targa (tga)
PNG
TXT
TIFF
Familiar user interface
If you use other Adobe products or competing illustration programs, you'll find the Adobe Illustrator interface familiar and easy to work with.
Robust iPad app
Illustrator has a robust iPad app that allows for freehand drawing with an Apple Pencil. This allows for freehand drawing.
Disadvantages of Adobe Illustrator
Although Illustrator is a powerful tool, there are some downsides to this software.
No lifetime license
Like other Adobe programs, Illustrator is no longer available with a lifetime license. To access this software, you have to buy it via the subscription model through Adobe Creative Cloud.
Steep learning curve
Illustrator is a complex program, and it's not as intuitive as some of the other Adobe software. The number of tools, panels, buttons, and interfaces can be overwhelming to new users. Fortunately, there are plenty of free tutorials online.
Time-consuming graphics creation process
At times, creating graphics in Illustrator can seem tedious, and the process is time-consuming. Essentially, you're building illustrations one line at a time, and it simply takes a while to do this.
Space hog
Illustrator is a huge program, so you need 2GB of hard-disk space to install the software. You'll also need more free space during the installation process. This can be problematic if you're working from a machine that doesn't have a lot of free space, especially since other Adobe programs are also large.
High RAM usage
To run Illustrator, you need a minimum of 8GB of RAM, and it's best if you have at least 16GB.
No universal shortcuts and hotkeys
Dedicated graphic designers love their keyboard shortcuts and hotkeys. Unfortunately, many of the shortcuts you use in other programs don't work in Illustrator. This can be cumbersome if you're switching frequently between programs.
Adobe Illustrator: The Bottom Line
Illustrator is unparalleled when it comes to creating vector graphics and illustrations. The new tools and advanced features allow you to quickly create unique designs. Although there is a steep learning curve, it's worth taking the time to learn how to work with Illustrator if you want a career in graphic design.
FAQs About Adobe Illustrator
How much does Adobe Illustrator cost?
Here is the price breakdown for Illustrator. You can also take advantage of team rates, but for this article, we list the rates for individual users.
Adobe Illustrator (standalone software): $20.99 monthly
Adobe All Apps plan, which includes Adobe Illustrator: $54.99 per month
(must prove eligibility)
Adobe offers a seven-day free trial if you want to see if Illustrator is right for you. You can also save a little money by paying for a full year at a time.
Photoshop and Illustrator each have their own uses. Photoshop is used mostly for images, while Illustrator is used for creating and editing graphics. If you want to create scalable graphics that don't lose resolution when they're re-sized, Illustrator is the best option.
Is learning Adobe Illustrator easy?
Adobe Illustrator has a steep learning curve. However, because this software is industry-standard illustration software, free courses and tutorials are all over the internet. Best of all, you don't have to be an artist to learn how to use Illustrator.
What's the Difference Between Photoshop and Illustrator?
Adobe Photoshop is designed to work with photos and edit graphics and images that are raster or pixel-based. Alternatively, Illustrator graphics are made with curves, lines, and points instead of pixels. With vector-based images and graphics, you can scale them to any size and retain full quality.