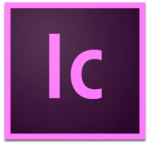 InCopy is a professional writing and editing program that integrates with Adobe InDesign. InCopy lets writers and editors style text, track changes, and make other edits to documents created in InDesign. InCopy also supports XML, making it an ideal tool for working with structured content.
Software details
---
Software description
---
Collaborative work is often some of the best and most useful type of work that can be performed by virtually anyone. It allows for team members to get together and share their special skills with one another. This means that they can help others understand where they are coming from, how they do what they are supposed to do, and what some of their special skills are. It is all done because they are working together to share their knowledge and other resources. That is why Adobe InCopy is such an important tool to keep at your disposal.
What is Adobe InCopy?
The special thing about Adobe InCopy is that it allows you to collaborate with writers, editors, and others who work on creative projects to help get everyone on the same page and ensure that your project is done to the best of your ability. Many people discover that there are at least a few people on the team who might have some hidden skills that you didn't realize that they had. If that is the case, then you may well unlock a huge amount of potential from your team by simply working with them to get the results that you all need.
Does InCopy Cost Money?
Yes, there is a small subscription charge that you will have to pay to use Adobe InCopy. This is charged to keep the app useful for all. It is also done so that the creators of this app have the funding that they require to continue to add new features to it as time goes on. You can use Adobe InCopy to create amazing works of art, and you certainly don't want to miss out on the opportunity to do exactly that. Thus, you need to look at the availability of this app as something that you need for your latest projects.
The cost for using this as a single app is just $4.99 per month. That is an extremely low price, and it can be brought down even lower if you happen to be a student or teacher. Adobe offers a 60% discount on that price for students and teachers. Thus, you could pay around $2.40 per month to use the app if you are a student or teacher. Make sure you look for those special discounts at checkout before you finalize your purchase.
See Changes Made to Documents
You can see the collaborative changes that your team is making on any documents and projects that are uploaded into the Adobe InCopy system. This makes it easier for you to adapt to those changes and add your own preferred tweaks as necessary while the project is still in motion. If you do that, you should be in good shape to get some of the best work that you have ever seen out of a project like this. Keep this in mind as you begin to look at the alterations that your team is making on a project you have been working on.
Always keep in mind that any changes made can be recorded so you know exactly what was done at any time. You probably want to keep tabs on something like that if for no other reason than to see Adobe InCopy made over time. Many people may chip in on your project at any given time, and it is nice to know that you have full control to see what they are doing with it when they get started. You don't have to micromanage every aspect of it, but you will probably want to be sure that you can see how things are unfolding. It might help you determine who is doing what on the project and how your resources can best be distributed across the board.
Bringing Creative Minds Together
Some of the best inventions that have ever come together are those that bring creative minds into the same room to work on them. Adobe InCopy makes this possible without even requiring that people be in the same room as one another. Creativity can bubble to the surface over the Internet when there are powerful tools like Adobe InCopy powering those efforts. Say what you will, but this is an excellent reason to consider using this program.
It is possible that you are currently wasting at least some of the creative potential that would otherwise be available to you if not for the fact that Adobe InCopy came into your life. People frequently forget that they don't necessarily have to be directly seated next to each other to benefit from one another's ideas. That is certainly the case with Adobe InCopy, and it is a big part of the reason why there is a movement afoot to get more and more people using this program. It simply provides the resources you need to start making some headway on any and all Adobe InCopy projects that you have been working on. Never take this for granted. It is a big deal, and you need to be sure that you start making forward progress on your goals.
Adobe InCopy is the secret weapon that you can put in your arsenal to get better results immediately. Don't miss out on your chance to change your projects.