---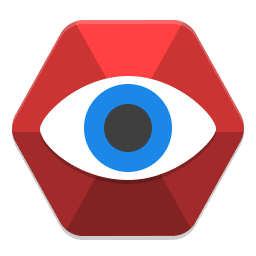 Subtitles can be an important communication tool when you watch televisions. Aegisub is ideal for creating subtitles and adapting them to video. This full featured editor is an easy tool that has a built-in audio/video player to help you upload files. You can easily edit and create subtitles for movies, videos, and any other type of video documentation. The app also features special effects and the ability to change colors. Just follow the step by step instructions and you can easily create dynamic subtitles. 
Software details
---
mac / Windows 10 / Windows 11
Software description
---
How To Create Subtitles With Aegisub?
With Aegisub, you can pretty much create any type of subtitle. Just follow the following steps:
Open either the video or audio at the Aegisub
Import any type of written subtitle into the software
Open the timecode editor
Manage your subtitle sequences
Save your file into either .srt or.ass
Keep in mind, you do have access to various tools to edit or customize the subtitles the way you like. You can also increase the size of the subtitles and manage formatting. Additionally, if you want to keep certain settings, you will be required to encode the subtitles. This automatic subtitle tool is the perfect solution to increasing productivity.
This can be achieved by doing the following:
Save the subtitles to the chosen format
Open VLC software and click play
Pick the video you want and add the .ass file
Click next and pick the desired profile
Check transcode video and the two adjoining boxes
Press next and then stream
Advise For Making Quality Videos
It is advisable for the subtitles to have no more than 70 characters.
To ensure comprehension, sequences should be between 1 and 6 seconds.
Sometimes your subtitles may need to be moved from the usual center or bottom to keep from hiding information.
Make sure your sequences begin right at the time the speakers speak. This can be adjusted.
If you are translating, make sure to adapt the length as needed.
Keep cultural differences in mind when you transcribe. You will need to consider context.
Is Aegisub Easy To Use?
This depends on your level of experience. According to some users, they had a few problems even as a beginner. Some say the tool can be a bit difficult and confusing. If you run into any issues, you should study the help guide. This will go over everything including downloading issues, tips and tricks, and more.
What Are The Pros And Cons Of Aegisub?
Pros –
The editor has many tools.
Mostly, all formats are supported.
A video player is imbedded
Everything is fully documented.
Cons –
It can be a bit confusing for beginners.
There can be issues with context.
The Autosave prompt can sometimes cause system crashes.
The spell checker tool needs to be upgraded
If you need a powerful tool to help you create subtitles, Aegisub is definitely one of the highest rated. It has all of the interactive tools you need to create the perfect subtitles. All you need to do is follow a few steps and you can be up and running in no time at all. Aegisub is free and it works on a number of platforms, such as Windows, Linux, BSD and Mac OS. The download does have a few minor issues, but overall, users seem to be pleased with the final results.