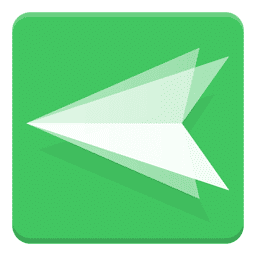 AirDroid is an Android app that allows users to connect their devices with computers wirelessly. It provides a solution for Android file transfers, phone mirroring and backup, remote access, notification mirroring and more.
AirDroid has the ability to transfer files between Android device without USB cables or wires. This makes the process much faster than it would be otherwise. AirDroid offers enhanced security features like two-step authentication for added protection for sensitive data and notifications from apps. WhatsApp can mirror across the connected platform so users can keep track of important messages while away from their devices. Those who own multiple phones running different OS systems will also benefit. AirDroids cross-platform support ensures compatible usage across all major platforms including iOS & Windows PCs/smartphones.
Remote Access Camera
AirDroid offer high-resolution image quality but also optimized video quality with 1080p resolution at 30 frames per second. AirDroid is an innovative software that offers unparalleled remote access to smartphone cameras. It allows users to capture photos and videos from long distances. With its intelligent interface and efficient algorithms, the platform provides quick setup time and convenience of a few clicks away. It offers highly integrated audio features for improved clarity. The app automatically updates camera firmware via OTA (over the air). It ensures seamless operation while giving you complete control over your device even when it's miles away from you. It offers encrypted data transmission of all media files where it guarantees 100% security of user information.
Device Management
Device Management feature of AirDroid helps you keep your device in a secure and organized manner. It lets you manage and control the device remotely, including connections, data transfers, application management and system updates. It also allows you to check storage usage on your phone or tablet. users can erase any important data securely with an remote wipe functionality. Moreover, it provides detailed user activity logs and supports multiple devices from one single account for maximum efficiency. Users can set up password protection to overseeing system wide permissions. This feature ensures that users stay protected through all levels of security measures available on the platform.
SMS and Notifications
AirDroid is a powerful and efficient tool. It allows users to manage their Android devices from any web browsers without the need for cables. AirDroid  has made life easier for millions of android users by providing various features like SMS & Notifications. It offers File Transfer, Photo Backup, Find My Phone and more. All these features along with its reliable performance make AirDroid an ideal choice for all the Android Users. With its notification feature, you can get notifications when somebody is calling or received a new text message directly on your computer screen. With the help of this feature, you cannot miss any important calls or messages while using computer at office or home. It helps in managing multiple accounts effectively with bulk messaging support which saves time and money.