Advertisement
---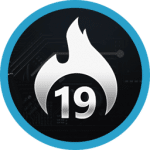 Ashampoo Burning Studio

Download
As the name suggests, Ashampoo Burning Studio is a powerful application through which you can burn documents and multimedia files to discs. You can also create DVD movies with the help of videos and convert them into desired formats. It's a secure tool that helps you with creating a backup of your files so that you can retrieve them when needed.
Software details
---
Software description
---
If you're looking for a free software to burn your discs with simplicity and convenience of use, Ashampoo Burning Studio offers just all of that. It has an extensive options for burning DVDs and CDs. Ashampoo Burning Studio has a wide array of features that anyone can choose from in burning discs.
Features
Ashampoo Burning Studio has a clever interface that is exceptional compared to other softwares with the same functionality. It has a variety of choices for burning many discs, namely, audio, data, and videos. It also has some option to copy and burn discs, or create images that are perfect when storing by bit in copying DVDs and CDs to your hard drives. Ashampoo Burning Studio can also restore and back up files.
Ashampoo Burning Studio is very useful in copying files that do not change very often like photos. It can also set up exlucsion directive for types of files that are not included in the backup.
Burning Data Easily
A wide types of media supported including Blu-ray, DVD, and CD discs. This also includes rewritable discs with the option to resuse and erase. You can choose burning settings for convenience.
Infinite Music Enjoyment
Ashampoo Burning Studio will surely make music lovers enjoy this software. Songs from the discs will be automatically sorted by song name and album to prevent manual naming after extracting or ripping. A variety of audio formats are supported like WAV, MP3, and WMA with various settings in quality.
Apart from ripping or burning files to discs, it can also do vice versa. It can burn WMA and MP3 files to discs with built-in settings for normalization that will help to level out volume inconsistencies, and preview the song with the integrated player.
Burn and Copy Movies
This smart software can also burn Full HD and HD movies which are 720p and 1080p. It will copy all the files in just a lick.
Backups with Password
All the files ripped or burned to discs or hard drives are all protected with a password for preservation. With the built-in compression option, it will minimize the files sizes. If the file is too big, it can split it automatically into smaller bit over many discs.
Easily Work with Images
Most professionals often work with ISO files which is an image type of file. Ashampoo Burning Studio will allow you to work with file images. A number of image file formats are also supported like CUE/BIN, ASHDISC, and ISO. You can turn your Blu-rays, DVDs, and CDs to images for free and with ease.
If you're looking for a free software or program in which to burn or rip your files from DVD, CD, or Blu-ray and vice versa, Ashampoo Burning Studio will surely make that come true. You will enjoy a wide variety of music and movies in your home with friends and families with the help of
Ashampoo Burning Studio. You will never miss a music or movie from your favorite discs anymore now.
Alternate Softwares