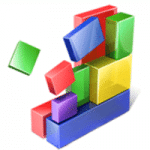 Auslogics Disk Defrag Download
Auslogics Disk Defrag Pro was designed to increase the performance and stability of your system. The application improves overall performance and reduces the waiting time, while loading files.
From now on, your disk defragmentation will only take just some minutes. AusLogics DiskDefrag provides you a detailed report of fragmentation as well as a description of the defrag map.
Auslogics Disk Defrag Pro Defrag your system files so that your operating system runs more easily. The program offers 4 optimization algorithms for disks to customize the program according to your needs. Not only does the software defragment, but it avoids additional fragmentation through consolidation of free space and smart placement of files. The utility uses specific algorithms for SSD drives and activated VSS to avoid wear of the disk and the loss of restore points.
The program has facilities to provide scheduling options that allow you to set the defragmentation and optimization tasks according to your requirements; Displays performance charts and detailed reports so that you can verify the performance of the program and its effects on the functioning of your PC.
Effective, no-frills, Auslogics Disk Defrag Pro does its job perfectly but it will be just for users who absolutely need an advanced software to improve the performance of Windows OS. Nevertheless, it is an interesting alternative to the Windows Defragmenter and has proven very effective. Say it right away, it does not provide much in terms of features compared to the Windows Defragmenter, apart from greater speed (which is already AC) and a nicer interface, with a representation of the disk by squares of colors. However, pay Attention to the addition of "Auslogics Toolbar" during the installation process.