---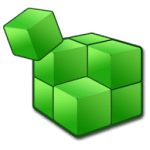 Auslogics Registry Cleaner Download
Auslogics Registry Cleaner helps users fix Windows issues. The freeware analyzes the database of your computer carefully and fixes registry errors, in order to run your computer with great performance.
Software details
---
Software description
---
According to the specification and requirements of the user, the software either runs automatically or in the advanced mode to check registry errors. The freeware scours the registry for orphaned entries, broken links and other invalid code. Before applying the changes, the program notifies the user, which helps them to track them back if necessary.
Know the software
The free Auslogics registry cleaner provides a slim registry cleaning solution, which runs faster on Windows computer. The freeware verifies the Windows database efficiently and effectively prevents bloated registry errors. To do this, the tool uses two scanning modes, including invalid file extensions, problems with ActiveX components, and incorrect entries that are present in the C drive. Depending on the PC experience, users can choose between a quick scan or an advanced. In the latter case, you specify which areas to scan.
The program displays the results in two different categories. The first category shows the number of issues and the second displays the seriousness of the problem. At this point, it is up to the user to decide which entries should be cleaned or if you leave it at the default settings. There is an optional backup option that helps you back up the computer to its original state before cleaning and restoring it.  The backups and restore points are kept in the system rescue center.