---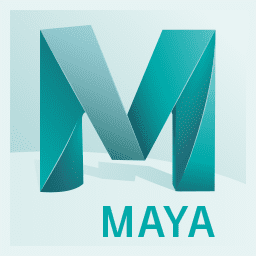 Autodesk Maya is a powerful 3D animation, modeling, and rendering software that can be used to create stunning visual effects for films, video games, and other multimedia projects. The software offers a wide range of features and tools that allow artists to bring their imaginations to life. If you're looking for a top-of-the-line 3D animation program, Maya is definitely worth considering.
Software details
---
Software description
---
The world of animation and graphic design is one that is growing rapidly and having a major impact on all of the people who have jobs in that industry. It is important to look at the tools that these individuals are using to make their work easier to do. Thus, we need to know more about Autodesk Maya and how it is helping graphic animators get their work done more effectively than ever before.
What is Autodesk Maya?
Designing the animations and graphics that we all love is not something that simply happens automatically. There are a whole host of people who work on these challenges until they are able to get it just right. They put in a serious amount of hours so that the finished product is something that we all want to see in theaters or anywhere else that it appears. Thus, they need powerful tools to help make it happen. Autodesk Maya is one of the best tools of the trade for them to use.
Building and Testing Models
Something that the public doesn't often have to think about is just how much behind-the-scenes work goes into creating the animations that they see on the big screen. Animators put in a serious amount of work to get those creations to look just right, and it is evident that using Autodesk Maya is one way that they can test what they need to do to get their animation to look perfect.
This software product allows animators to check out how their creations adapt to the world that they place those creations in. Put another way, the Autodesk Maya system is useful because it makes it possible to test how a particular animation will work in a controlled environment. That is something that people need to know is possible because they need to test their animations before they release them to the public. After all, no one wants to put themselves in a spot where they have put something out that people don't care for. Instead, they can offer their best animations by first putting them through the paces with Autodesk Maya.
Faster Workflows
Animators are often under at least some pressure to get their product out to market in a rapid pace. They have to think about what their end client needs from them, and how they can deliver that need. Thus, it makes sense that many animators are interested in working with tools that make it easier for them to deliver the products that they need to in record time. Faster workflows are possible with Autodesk Maya, and that has helped this software earn a revered spot among animators from all walks of life.
Incredible Visual Details
Something that you might not realize about Autodesk Maya is that you can use it to create animations that are truly stunning in the level of detail that they provide. Many animators have spent a significant period of time on these programs working out the specific details that they need to in order to bring a creation to the public that they get real value from. This is to say that when an animator is working with this software, they can know for certain that they will produce something that is second to none as far as the visual component is concerned.
Various Payment Options
The cost of animation software is something that can be expensive at times, but with Autodesk Maya, it is possible to break those payments out into more flexible terms that work for you. This means that you can ask about getting payment options that allow you to pay on the time length terms that work best for you. Current options include:
$5,085 paid every three years
$1,785 paid annually
$225 paid monthly
The longer that you sign up for the program, the less that you pay overall. It all depends on the needs of your organization as far as which plan you should consider. People have to think about their budgets and about what they can reasonably afford to get out of the system. When you look at it like this, it starts to make sense that there are multiple options depending on the needs of the customer.
Changing the World of Animation
It is undoubtedly true that the world of animation has been forever changed by the use of powerful software products. Expectations from viewers are much higher than they used to be, and the demand and pressure on animators is also on the rise. If you aren't delivering something absolutely stunning to your audience, then you simply aren't going to maintain their attention and appreciation. You have to constantly strive to put your audience at the forefront of everything that you do when you create new animation products for them.
The expense of a software product like this is completely reasonable when you think about the competitive edge that it can offer you. Don't take any chances, get the kind of animation delivery that people have come to expect. You need to provide them with something that they have not seen before, and the best way to do that is to pay for the tools that can help you get the assistance that you need to power forward.