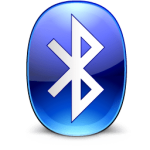 Bluetooth Driver Installer Download
Bluetooth driver installer is an application designed to boost your Bluetooth connection. It allows you to send and receive files like image, video, and audio easily. It provides appropriate protocols hence enhancing your overall experience.
Bluetooth driver installer is a freeware utility that you can use to enhance Bluetooth connection experience. It adds all the devices you want to connect via Bluetooth for easier detection and installation. It also helps in repairing Bluetooth drivers on windows computers. These may include missing or outdated drivers, driver conflicts or failed installations on your PC.
Bluetooth driver installer has been highly customized and made very easy to use. Its interface is a user friendly. It is easy to use and users can customize for quick navigation and feature manipulation. Furthermore, it gives you more peace of mind by being highly compatible. It integrates seamlessly with a wide range of appropriate devices. It also integrates all integral dongles and adapters compatible with its standard. Its fluid flexibility avoids selection specific working hence making it easier to use. It also works with all the versions of windows. These include Windows 10, Windows Vista etc. it also supports both 32 bit and 64-bit architecture, making it suitable for an array of computers.
In troubleshooting, Bluetooth driver installer is the best. It scans for and repairs corrupt existing drivers. In the case they cannot undergo repair it reinstalls them, thus restoring functionality and restoring connectivity. Furthermore, it scans for and detects all new software and goes ahead to install the for you. In addition to that, it allows you to make backups of your existing drivers before making changes to them. This ensures that you can revert to the old drivers in case anything goes wrong. It also updates you on new drivers available. It keeps track of latest driver updates released by manufacturers and notifies you on them.
Bluetooth driver installer offers troubleshooting support for you. I case where Bluetooth connectivity issues arise, it offers troubleshooting mechanisms to repair or install drivers. This helps repair common problems e.g., Bluetooth not working, connection drops or pairing failures.