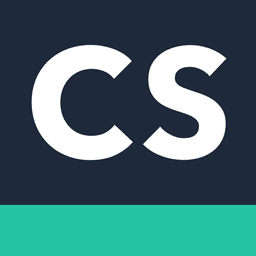 The CamScanner is an app that changes your Smartphone into a scanner. Launched in 2011, CamScanner is one of the more popular apps due to its design and reliability. The app scans documents, crops, images, and supports over 40 languages. Additionally, formatting and editing is a breeze. This app is used by a wide range of customers. Doctors, engineers, teachers, and more are able to scan documents, upload, and even collect electronic signatures. 
How Does The CamScanner Work?
CamScanner was created to improve the user's productivity. The optical recognition feature allows the user to capture images with their Smartphone. All it takes is one click. With the app's tools, you can crop the image and make other adjustments. You can then save the image, edit, or even share it. Changing your phone into an all in one scanner gives you the freedom to convert documents in seconds. This app does not scrimp on quality. All of your items will include the same crisp, sharp color and clarity. The simple interface also means that you can also perform all of the functions with ease.
What Are The Best Features Of The CamScanner?
Conversion to PDF
Data Capture and Transfer Tool
Document Imaging
HD scan
Wireless Printing and Fax Capabilities
Electronic Signature
Text Extraction
Data Import/Export Tool
Search Filter
Multi Language
What Security And Privacy Issues Does CamScanner Have?
Everyone wants an app that protects their privacy. Unfortunately, CamScanner has had a few security concerns over the years. The researchers at Kaspersky found malware hidden in CamScanner in 2019. They also found what is widely known as a Trojan Dropper in the Android version. This type of malware is very dangerous and can also deliver other equally dangerous threats to your system.
So, if you used the CamScanner on your phone back in 2019, there is a good chance that you may have downloaded this threat. In addition to a security breach, users could also experience an influx of unwanted advertisements and other unrelated app services. Google Play also removed CamScanner for a period of time after the same breach was discovered. There have been similar threats reported as late as 2021. President Donald Trump issued an executive order banning CamScanner and other Chinese-made apps because they were believed to have been used to for the purpose of spying.
What Are The Pros And Cons Of CamScanner?
Pros –
A variety of paper documents can be scanned
The utility is convenient
The scan quality is exceptional
The app has a free and paid version
Allows for quick documentation
Cons –
You have to pay to have the watermark removed
Banned in certain areas due to privacy concerns
Inability to merge more than one PDF file
Is CamScanner Free?
With CamScanner, there is a free version and a premium version. The free version has many important features that come with the download. The premium version costs $49.99 per month.
If you need a dynamic all in one app that turns your Smart phone into a portable scanner, CamScanner is a very good choice. Not only does this app increase productivity, but it also saves time and helps you handle documents with ease. Additionally, you can easily convert documents into a PDF file. A great tool to share pics or collaborate on social media.