---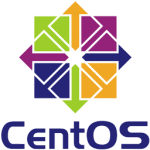 Community enterprise Operating System (CentOS) is an Operating System designed to provide an enterprise-class platform for anyone intending to use Linux to the next level. It is a Linux distribution derived from Red Hat Enterprise Linux with which tries to be fully compatible.
Software details
---
Software description
---
When you look up distributing packages for Linux machines and distros, you will never miss the name CentOS. A community-driven project, CentOS is a highly reputed and widely used Linux distribution software. It has so many features under the hood that allows users to do all things they want.
It is very popular with different users, such as engineers, system administrators, and many others. Also, many companies and organizations use CentOS as their all-in-one solution to development. CentOS has been around for a long time now, and since then had perfect the entire operation and functionalities. If you want to distribute in the open world of Linux, CentOS is your best choice.
Narrowing features at a glance
Strong security
Support multiple monitors setup
User-friendly interface
Support for GNOME
Great developer support
Complete documentation
Works with many management platforms
Major functions and advantages of using CentOS
Strong security
Linux is known for its excellent security. Many security experts and organizations prefer using Linux over other operating systems on the market. Unlink most commercial OS that is controlled by the companies that own them; Linux is independent. When you want to use a distribution system, it makes sense to choose something known for security.
Fortunately, CentOS is highly reputed for its outstanding security. You can compile packages more securely. It is also possible to encrypt important files and data included in your containers. If hackers compromise a process, it will only have access to that in particular, leaving the rest of the system secured.
Support multiple monitors setup
CentOS supports using multiple monitors. It is capable of scaling the interface to cater to different views. It even extends your view into a more useful way to view more content at the same time. You can use side-by-side windows or view tabulated processes.
User-friendly interface
CentOS tries to be as user-friendly as possible. If you're a beginner, you'll surely appreciate its easy-to-understand interface and operations. While Linux is known for being complicated, at least distributing packages is more manageable with CentOS.
Support for GNOME
We mentioned that CentOS tries the best to be as easy to use as possible; you can do more to make it even better. CentOS supports GNOME. If you don't know, GNOME is used to simplify the interface and operations of Linux for non-programming users. In using it, you will have an easier time using CentOS.
Great developer support
The team behind CentOS is continuously striving to make the best version of the tool possible. In every update and major release, they include several bug fixes and new features. They always strive to make the users happy and access the best Linux distribution tool ever created.
Complete documentation
CentOS has complete documentation that everyone can read. It contains every new user who wants to learn. Get started with it or use it as a guide while using the program. If it's not enough, there are many guides and users to ask about CentOS-related things. Wait no more; download and use CentOS today!
Alternate Softwares