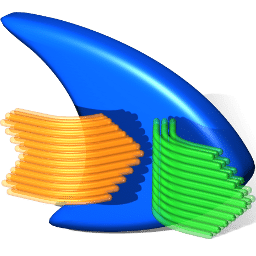 cFosSpeed is a useful and safe traffic shaping and bandwidth management tool that lets you decide which computer applications and downloads are more useful for you and should be done first before other users. It prioritizes the packet transferring and minimizes Ping for enabling your system to run online games, music, videos and perform downloading and uploading at a higher speed. Though it is a licensed product, its price is kept low, and you can also benefit from its free trial.
cFosSpeed lets you optimize the use of internet connection for best results by prioritizing the bandwidth for all the running apps. It is a device driver that runs in a very small size window attached to the bottom of the screen. When you click this window, it opens as a webpage in the browser and shows you the list of currently active connections. It is a free, efficient network traffic shaping application that improves the speed and performance of internet. CFosSpeed Software GmbH first released it in 2004.
Installation Method:
cFosSpeed is a very useful licensed software, and its link is available on our webpage. After the software setup is downloaded, execute its setup. You need to choose the language for Installation Wizard, agree with the license agreement terms, specify an installation directory and choose how the software should handle the usage statistics. The installation of a device driver will start immediately. After the installation is successful, you can click Finish button to see the latest features and run the software for making full use of its advanced features.
Features:
cFosSpeed is a complete package of an internet accelerator and a Ping Optimizer. It decreases the Ping and increases the throughput for faster speed. It lets you avail high internet speed while you are playing heavy graphical games, downloading content from the internet, uploading files in websites, and enjoying music or videos on the internet.
The software can work on PCs and can be used to prioritize connections for mobile devices, smartphones and tablet PCs. It can deal with internet connection provided by Wi-Fi, cable, DSL and mobile broadband for 2G and 3G. There are five prioritization modes for connections: default, high, higher, low and lowest. It also lets you configure the priorities for common network protocols and computer programs for management purpose.
Support:
The cFosSpeed software can work only with Microsoft Windows operating system. It is compatible with 2003, 2008, XP, Vista, 7, 8, 8.1 and 10 versions of Windows OS. Its trial version is available too for 30 days.