---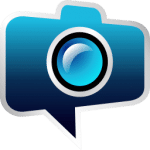 Corel PaintShop Pro Download
Corel PaintShop Pro is a professional quality graphic design program. In its latest edition, it includes new tools for editing photographs and create graphics for the Web. One of the best features of this editor is that it allows the user to add instant effects to any image, with the possibility of seeing the results in real time.
Software details
---
Software description
---
From color changes to changes in contrast and saturation, you edit the photo to make it look better. In addition, you'll find creative options such as watercolor effects and gradient filters for unique results.
Know the software
Corel PaintShop Pro is the most complete and versatile photo editor. It lets the user apply filters and Instagram type effects with ease and speed. On the other hand, with the help of this software, you can edit RAW images to manipulate the quality of each shot. You can adjust the exposure in different areas and merge it to three different exposures to achieve better results. The high dynamic range (HDR) features will give you the ability to add objects in motion and much more.
It should be noted that Corel PaintShop Pro also functions as an excellent tool for graphic design. It has tools to make and edit vector images with ease. The variety of brushes it offers are compatible with Adobe Photoshop, and all work is done in layers, so you can focus on the details.
The additional features of this program can conclude as follows:
Edit RAW images
Advanced editing tools
Photos and HD videos: import and export HD video
Integrated projects: create photo books, HD slideshows, cards and more
A trial version is available to download
Alternate Softwares