---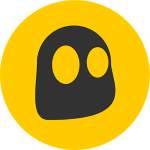 CyberGhost VPN will protect your internet security, give you access to geo-restricted content, help with internet freedom, and improve your ISP's quality of service.
Software details
---
mac / Windows 10 / Windows 8
Software description
---
CyberGhost VPN achieves such by encrypting your internet traffic and hiding your IP address. More importantly, it keeps your private information safe by blocking hackers from stealing personal data. With CyberGhost VPN, you can browse safely on public WiFi networks with ease.
CyberGhost Description
When talking about VPNs, the first thing that comes to people's minds is security. The second commonly-mentioned feature is online privacy. The CyberGhost VPN offers various features to satisfy your internet needs for privacy and security.
Security Products
The Security Suite for Windows protects your Windows using a one-in-all app for system security and privacy. The CyberGhost VPN offers various security features to make your browsing secure and protected from hackers. The app is compatible with all Windows devices. It comes with a VPN, privacy guard, and a software updater. It also has antivirus and anti-malware. Getting this app requires an individual to subscribe to the CyberGhost VPN Security suite, download the app and enjoy unlimited privacy and security.
One of the ways through which hackers get access to your devices is through the password stored online in insecure faults. CyberGhost VPN has a secure and encrypted vault to ensure you are the only person with access to your passwords. The Password manager is another security feature that ensures your passwords are stored in a secure vault. The feature allows the user to store unlimited details and access them from any browser. It also generates passwords instantly to offer you enhanced safety. If you want this feature, you should add it to the VPN subscription, create an account and save all the necessary credentials.
The CyberGhost VPN comes with another feature known as the Private Browser. This feature enhances the beauty of browsing incognito. Online spaces are prone to monitoring, and such activities could result in hackers developing an interest in your activities. Therefore, the need for a browser that is private becomes essential. CyberGhost VPN offers you such privacy through the Private Browser, which can hide all your internet activities. With this feature, you would have no third parties accessing your browsing history. It also blocks advertisers, which means you will not get advertisement interruptions from any website you visit. It also has zero interaction from Google, which means your data is safe and secure.
Servers
CyberGhost VPN offers 7,000+ VPN servers located in 90+ countries from all over the world. This offers you a wide range of selections for your private browsing. You can select a server according to your preference, location, and internet speeds. Moreover, it is worth mentioning that the servers are fast and reliable, which means your internet browsing won't be hampered at all. The VPN offers you an easy way to select your preferred server. You can find it by choosing the various regions, which include Europe, America, Asia/Pacific, and Africa/Middle East.
The servers are RAM-based, meaning unplugging them would lose all the stored data. The servers block any virus or malware that embeds itself on the websites you visit before they make it to your device. This guarantees customers extra security because unauthorized parties will never access the data. CyberGhost VPN also has an option for anonymous torrenting. You can subscribe to or download any application you want on the internet. This offers you a free way to protect your computer from viruses and unnecessary spyware.
VPN Apps
The CyberGhost VPN offers a wide range of apps for different devices, such as Android, iOS, Mac OS X, Windows, and Linux. It is also compatible with devices such as routers, Kindle Fire, Playstation, Xbox, and many more. The app simplifies the process of using a VPN because you can set it up on any device with the help of the instructions in the app. It is also compatible with TVs.
Pricing
CyberGhost offers monthly and yearly subscription plans. The monthly subscription allows users to pay $12.99, billed monthly. The yearly plan offers three options. The first option costs $4.29 per month but is billed as $51.48 every year. The second plan is $3.29 per month, which is billed as $78 after every two years. The third plan is billed $89.31 every three years and costs $2.29 monthly. These affordable plans offer people a wide range of options to choose a plan that suits an individual's budget.
The CyberGhost VPN software comes with a couple of basic and advanced features. Its main idea is to give you access to geo-locked content from all over the world. This is one of the reasons that CyberGhost VPN has become a popular choice in recent years. The CyberGhost VPN service offers a simple installation process. It offers its users a wide range of online security and privacy features. Moreover, the app is easy to use and can be downloaded from almost all platforms. It is just a few clicks away from getting your free VPN service. Before you start enjoying the features of this software, be sure to read the user manual to familiarize yourself with all its features.
Alternate Softwares