Advertisement
---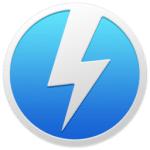 DAEMON Tools Lite is a must-have tool that helps you mount disc image files. It offers support for almost every common image file formats. Its free version contains basic virtual drive emulation functionalities. It treats disk images as if they physically exist and allows you to install the software they contain. However, you can purchase its paid license if you want to benefit from the advanced functions. It gives you a control over virtual drives and helps you emulate multiple drives simultaneously. Its installation is quite easy, but you need to be cautious during the process since it downloads a few free apps.
Software details
---
Windows 10 / Windows 7 / Windows 8
Software description
---
This free virtual drive emulation program can create ISO, MDF, MDX images from CDs, DVDs and Blu-ray discs and mount almost any image file on virtual drives. It not only allows you to emulate DT, SCSI and HDD devices, but also to create and mount disk images on your virtual drive. DAEMON Tools Lite is a great tool for creating and mounting discs and images on a virtual drive, as well as creating an ISO image of your Windows system. Many cool tools in this package offer the possibility to backup and restore Windows with the backup tool if you need to restore it. There are many other tools for emulating DT / SCPI / HDD devices, some of which are from the lesser known CCT.
In terms of accessibility and user-friendliness, DAEMON Tools Lite has a slim user interface that is clearly arranged and easy to use. The toolbar, which is separated by an upper and a lower window, includes all controls, starting with the Add Image controller. All these features make it easy for even the less tech-savvy user to use them.
Simply go to the image file you want to mount on a virtual drive in Windows Explorer, click on it, then click Mount, and the drives will be created. ISO, MDX, MDS or MDF file is mounted, you just have to click on the mounting button on the right of the window. With a right click on an image file you can remove it and also set the drive letters.
A nice advantage is that you can mount an image file on a virtual drive as a hard disk or network drive. If you have media files for an optical drive, you can create the disc image in the following formats: CD, DVD, MDF, MDX, or MDS. You can also use image files by inserting them into a normal CD or DVD drive and mounting the folder in Windows Explorer.
If you need to burn a simple disk image to a device that has a physical drive, you will need a virtual drive to create it. Simply put, if you have a hard disk or network drive with a disk image file on it, you can run DAEMON Tools Lite on the physical drive. This gives you the option to restrict the mount to the admin rights of the PC, prevent the virtual drives from restarting the PC and choose which drive you want to be on. For those who need four virtual drives to emulate the four "virtual drives," the DAemON tools Lite offers, DVDFav Virtual Drive is free and offers up to 18 drives. You can also run it on any device, even if the device has no physical drives, by burning the image files to a "physical disc drive" or as a media file.
The main options are the Add Image control package, which allows you to automatically mount the last image, add a virtual device, remove an existing one, and create a disk image. You can choose to replace the virtual drive icon with "sheep" or "virtual sheep," keep the history of the last mounts on the disk, mount all images, display the storage icon, and hang the image file with the eject command. The Create Data Image feature is locked in the Lite version, but the free Lite editions create disk images in a folder.
If you already have daemon tools installed and do not know about Mountspace, make sure the "Send anonymous statistics" box is disabled. If you still want to use Daemonic Tools or have already installed it but want to keep it, there are some things you can do to prevent Mountspace from collecting data. The solution to uninstall it from your computer is to run the command uninsat.exe in the daemon – Tools folder. For those of you who still wanted to use daemon tools and already installed them but wanted to keep them, we can do a few things to prevent space programs from collecting and sending information.
Access to the program is easy, all you need to do is right – click on it to embed the image and change the settings. Once the images are mounted, hang them until you access the emulated drive, which is also available in Windows Explorer. To access it, click on the "emulated drive" file and click on "Right click" on this program after the embedded image to change some settings, and then "OK."
If you only want to mount ISO images, you do not need to install third-party software. By installing this method, you save time by just learning how to create an ISO image for your Windows system.
Depending on the operating system version and file type, you may need a third-party program such as DAEMON Tools. If you are looking for a free alternative to Daemon Tools, this program covers the most common file types.
Alternate Softwares