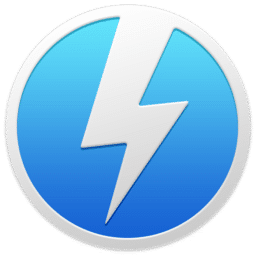 This free virtual drive emulation program can create ISO, MDF, MDX images from CDs, DVDs and Blu-ray discs and mount almost any image file on virtual drives. It not only allows you to emulate DT, SCSI and HDD devices, but also to create and mount disk images on your virtual drive. DAEMON Tools Lite is a great tool for creating and mounting discs and images on a virtual drive, as well as creating an ISO image of your Windows system.
Daemon Tools Lite is famous for its effectiveness and simplicity. It is recommended for beginners also due to its easy-to-understand interface. Some of the powerful functions are LaserLock, SecuROM, SafeDisc and ISO image creator. When you get hold of this product, you need to specify the license type. There are two versions, one is paid and the other one is totally free. If you want to use it for private reasons go for the free version and set up the required components, during the process of installation.
For commercial reasons, you will need to pay a fee of nearly $20.00. There are core files and another essential element like SCSO Pass Through Direct layer, which is required for some advanced emulation features. You will need to restart the system in order to activate the installed component. File associations, included in the package, are with NRG, BWT, B6T, B5T, CDI, ISZ, FLAC, APE, CUE, CCD, ISO, MDF, MDS and MDX image types.
Managing
Creating a virtual drive is very easy now, as all you need to do is select source (required image) and start. There are several choices available for mounting the disc images to any virtual drive.  We have given the names of supported file formats above. Daemon Tools Lite can be used to protect images with some password, manage album and compress them. Splitting simple CD, Blu-ray and DVD image files has become very with this software. Reboot your system, automatically post the disc images and modify virtual drives. By modify we mean that, you can alter the DVD region or change the letter of a drive.
Meant for All
Don't worry if you are a beginner, Daemon Tools Lite looks sophisticated but it is actually an-easy-to-use software. There is also a portable version available which, you can run with the help of a USB and there is no need to install the product. Advanced users can enjoy the impressive command line interface. Do keep in mind that you have maple hard drive space, as images normally occupy a lot of space. For additional space, you can manage four different virtual drives through Lite version (free installation). On the other hand the professional or the paid version allows users to create 32 drives at the same time.
Do Things Quickly
With the help of this software now, there is no need to swap CDs and wait for them to play. All those, who are interested, must note that Daemon Tools Lite does not mount every other image format out there. It won't support Ultra ISO files, Easy Media Creator, Power ISO or Magic ISO. But there are several formats out there that are supported easily and there are no bugs. After installing the program, you can make use of different add-ins, like one for creating ISO images, and for handling the Securom based copy protected discs. This program has a complete plug-in architecture.
Bottom Line
Daemon Tools Lite is good for those, who spend swapping and mounting different CDs. With all the included features it's truly a fabulous program.  Professional users are recommended to install the paid version for optimum options and results.