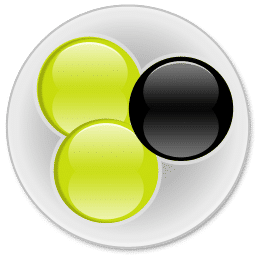 The Direct Connect network is a decentralized file sharing network, it's made up of hubs that allow other users to share various files with each other. DC++ is an ad-free client for the Direct Connect network and allows you to join multiple hubs at once as well as enabling you to share larger files.
DC++ also promises it has zero spyware or other software bundled in upon installation but if you're wary of that promise it is open source and its code is freely available for inspection. In that same vein, it's a very customizable piece of software with many choices for how you want your chat, private messages, logging options uploads, and downloads to be set up; DC++ also supports plugins.
DC++ is basically a P2P content sharing service that allows you to safely share files with your friends. It is a free and open source tool, so the users with technical experience can play their part in enhancement of its functions. It works on the basis of either ADC protocol or Direct Connect Network, so a stable internet connection is necessary. The latest versions of the software are compatible only with Windows operating system. You can connect your PC to multiple public hubs to send and receive files from other connected users. Due to these features, it is considered as combination of file sharing and social networking apps.
User Interface
The menu bar of DC++ offers various facilities. You can connect to any of your favorite hub groups. Then file lists can be created for uploading purpose. Downloads directory can be opened to view all the downloaded content. Crash log displays the files that were not shared due to errors. Various additional plugins can be added and configured to improve performance. Before performing file sharing, you need to modify certain settings. The options that must be specified, fall under the categories of personal information, connectivity, downloads, sharing, appearance, notifications and history.
With the help of keyboard shortcut keys you can view public hubs, favorite hubs, users and download queues. Network Statistics give insight of network status while indexing is carried out before files can be shared. Furthermore, you can easily customize the layout of software by enabling or disabling toolbar visibility. Through Window menu, disconnected hubs can be reconnected, whereas unnecessary hubs and multiple PM windows can be closed in a single click. Help option is essential for beginners who have not had much exposure to file sharing clients and need assistance for efficiently using it.
Limitless Sharing
DC++ allows you to share unlimited content with your friends via central hub connections. These hubs are usually dependent on any topic of mutual interest such as movies, songs or books. Hence all the users with mutual interests can join particular hubs and share files related to the same hub. The users can connect to multiple hubs at a time. Though there is no maximum limit applicable on content sharing; however, many hubs have a minimum limit of 1 to 15 GB.
Other Features
DC++ is free from any adware or malware. It enables users to remember their favorite users and hubs by bookmarking them. Once they have connected with desired hubs, it takes very short time to choose the files and share them via internet. Tiger Tree Hash cryptographic function is used to secure file sharing as well as to allow users to continue downloads in case of interruption. Moreover, the users can log in to their accounts to start private conversation with specific users.
Overall, DC++ is an efficient Direct Connect file sharing client that has made the process of content sharing easier for its users. Through its simple interface, yet various features, the users can send unlimited data to other users by connecting to a single or multiple hubs.