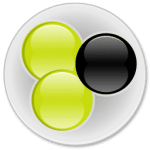 DC++ is an efficient Direct Connect file sharing client that has made the process of content sharing easier for its users. Through its simple interface, yet various features, the users can send unlimited data to other users by connecting to a single or multiple hubs.
Software details
---
Windows 10 / Windows 7 / Windows 8
Software description
---
If you want to share files with different devices or users, you might wonder the best way to do it. Sure, you might be tempted to use cloud storage or other similar methods. However, they're not as easy and fast to use compared to more specialized ones.
If you've heard about the DC network, you probably know it is easy to transfer files with it. Transmission is efficient and doesn't require that much bandwidth and hardware to operate. If you're curious about the DC network, you might want to try it out. If you're ready, maybe you don't know how to use it. Else, you have no idea what tools or programs to use?
Luckily, you're in the right place. DC++, as the name suggests, aims to enhance every user's operations and tasks on the DC network. It's a supercharged tool that's entirely free for everyone to use and enjoy. Download and use DC++ today!
DC++ – Highlight features to look at
Ad and malware-free
Support magnet link
Connect to multiple protocols
Bookmark and save hubs for later
Capable of large files transfer
Powerful search
Pause and resume downloads
Segmented and parallel downloading
Encryption
Plugins and addons
DC++ – What to expect, and what can you do with it?
Ad and malware-free
Even if DC++ is free, it is entirely ad and malware-free. Other client riddles their software with ads and harmful entities, but we don't. DC++ is safe and trusted by many satisfied users for many years now. You can be confident that you and your files are in safe hands.
Support magnet link
There are times when the main link to a hub doesn't work. Well, in this case, you can always search and use a magnet link. Wait, does DC++ support it? Absolutely. Download and use as many magnet links as you like. It is 100% guaranteed that DC++ will deliver and satisfy your needs.
Connect to multiple protocols
You can select and use multiple protocols at once. It doesn't need to be the same; as long as it's compatible with DC++, it can run it simultaneously. Indeed, DC++ is a versatile and powerful client.
Bookmark and save hubs for later
Hubs are like the central communicator of devices and links in the DC network. It means it is the most crucial entity on it. In using DC++, you can bookmark or save your favorite hubs for quick access in later sessions.
Capable of large files transfer
There is no need to worry about DC++ slowing down on you. It supports the transmission of large files. It bypasses the file size limitations of most file systems and accelerates transfer between devices.
Powerful search
You can search from your downloads, hubs, network connection, and other information right inside DC++.
Pause and resume downloads
If you want to do something else, you can pause your download and return to it later.
Segmented and parallel downloading
Accelerate your transfer and download speed by utilizing segment connections. It creates different interdependence at once to perform tasks quicker.
Encryption
Your files are encrypted during transmission. It keeps your data and device safe.
Plugins and addons
There are many plugins available from the developer itself or from users worldwide that extend the program's functionality.
Alternate Softwares