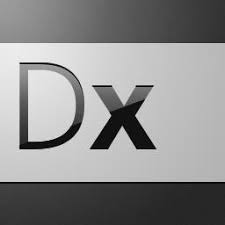 DIALux Evo is the standard in software lighting. Over the last few years, this lighting has proven to be the number one preference of professional designers.  When it comes to artificial lighting, DIALux Evo stands out due to its accuracy and positive simulation. The units are cost effective, affordable, and superior to its competitors.  If you really want to set your lighting layout apart from others, use the easy calculation features to define what you want.  The multitude of functions will definitely create the atmosphere you are looking for both inside and out. 
DIALux Evo is far more powerful than the original version — and it's also easier to use. While both are great at simulating light, most designers view the Evo as the superior of the two products. Users will also note some minor and major changes in functions like organization and images. DIALux Evo is constantly evolving the lighting design so the user will have an easier and more efficient experience.
Free to download
Yes, you can download the software free of charge. You can also utilize the Pro Feature Export to access your information with one click. The data will go directly into the format of your choosing, like Excel, PowerPoint, or Adobe Acrobat Pro.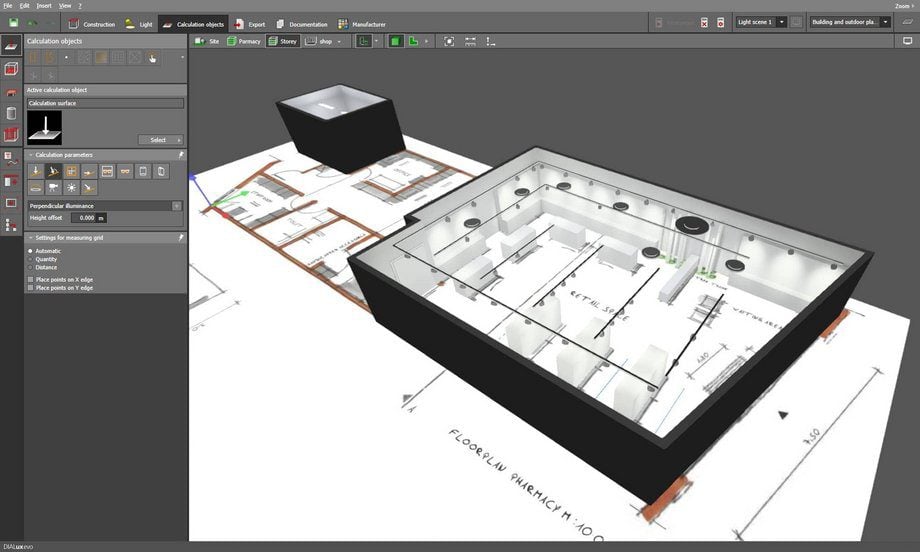 Features
Indoor Areas – Create light from floor to ceiling within the architecture of buildings and rooms.
Outdoor Areas – Plan lighting for roads, parking decks and spaces and green areas.
In & Exterior – See how lighting affects the interior and exterior of space.
Artificial & Daylight – Utilize artificial light to create a different atmosphere.
Light Distribution – Learn how to use light distribution through false colors and graphics.
Standards – Access the current standards and use them as a blueprint to achieve the requirements for your current project.
Calculations – Accurate way to ensure energy efficiency.
Lighting Creation – More improved ways to create lighting similations.
Library Management – Improvements in colors, textures, and lamps.
New Updated Features
Yes, the latest Evo 10 version comes with the following updates:
Emergency Lighting – This is improved and it helps plan escape lighting and panic area that can be accessed with a few clicks.
Documentation Saving – You can now have more compacted space for your documentation and layout plans.
Light Control – Different colored lighting helps you adjust sliders for the best lighting scenes.
If you use DIALux Evo a lot, your computer may begin to have problems. While the software is good, some people have experienced crashes. This can make the computer inoperable for a short window of time. People need to take these issues into consideration before they make the download. The DIALux Evo also does not support sports lighting at this time.
If you are looking for the latest in artificial light design, DIALux Evo is the software you should check out. It has a lot of extraordinary features to create simple and affordable lighting solutions.  Designers will love the additions and other special user applications. There is a comprehensive user guide that comes along with the Evo. This will give you a good idea of what you need.