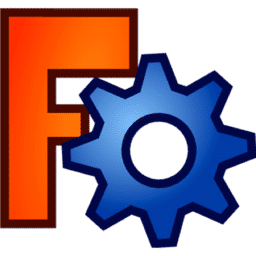 FreeCAD is a free software that can be used for the modeling and drawing of the objects. It is a very helpful tool especially for the Architects and Engineers who can draw the figures in digital form instead of using paper and large number of geometry equipment. It is a preferred tool for drawing the structure of various projects.
Modeling and Drawing of objects can explain the ideas in a clearer way. Not only the Architects and Engineers use the drawings for showing how their ideas will look like in real, but its range spreads to other fields too. FreeCAD is a very useful freeware and open source software that saves us from doing all modeling work manually. Now the users can draw the images by using different tools and options in the software. Its launch was done in the year 2002. Its latest version is launched last year which is still in beta testing phase.
Installation:
The installation of FreeCAD on PC is done in the usual way. First the free setup file should be downloaded and then opened. The Installation Wizard automates the process of installation. Within a very short time the procedure is finished and so the software will be installed on your PC. You can download and install this tool on Windows, Mac and Linux Operating Systems. Different libraries are built by miscellaneous developers and these are required for compilation of your drawings.
Support:
FreeCAD can be used on all the systems that are running with Windows OS, Linux or Unix Operating Systems. The major purpose of its development was to fulfill the requirements of Mechanical Engineering field, but it is being used successfully in other Engineering fields as well as by Architects. The files created using this software are with .FCStd and .xml extensions. The other formats supported are: DXF, SVG, STEP, IGES, STL, OBJ, DAE, SCAD, IV and IFC.
Features:
FreeCAD is very user friendly software that can be used equally by both beginners as well as experts. It was basically designed for helping the students and programmers. Due to its simple to use tools and options it is preferred by many Engineers for drawing the structures of their projects. It can be used for drawing both 2D and 3D images. The view of drawings can be changed along axes for getting a clear view of the drawings.
Options:
FreeCAD window shows many options. The new file can be chosen for a new drawing or you can open any supported files. The drawings can be drawn with various tools. The view of drawing can be changed for seeing the other sides of drawings. The distance between the objects can be found by using the measurement option.
Licensing:
Since FreeCAD is not licensed so everyone is allowed to make amendments in the source files that are written in C++ and Python languages. The source files can be integrated in other applications too without any worries. This software is also available in a wide range of languages, so you can use it in the language that you speak for better understanding.