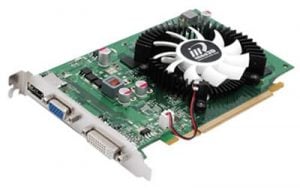 Display Driver Uninstaller (DDU) Download
Display Driver Uninstaller is a handy utility that assists in efficiently removing all types of display drivers from systems. It lets you launch operating system in normal mode or safe mode to stay secure. Furthermore, a system restore point is also created beforehand to recover any accidental data loss.
Graphic drivers are necessary for communication between graphics card and operating system. In case of its absence, the computer will fail to detect the hardware due to which the dependent applications will be affected. Intel, NVIDIA and AMD are the major brands that offer graphics cards and their compatible drivers for PCs. Despite their usefulness, the drivers cannot be uninstalled easily and often leave behind few components. In order to remove display drivers completely, it is preferred to use a dedicated tool. Display Driver Uninstaller is a Windows utility that helps you perform deletion efficiently.
User Interface:
Display Driver Uninstaller comes with a compact user interface having minimal options. It contains all important operations that need to be performed on graphic drivers. It can automatically detect the installed driver from your system, but also provides the facility of manually choosing the targeted graphics driver. It shows functions that can be carried out in a short time. You can clean driver and restart system to remove all traces. Clean and do not restart option deletes it but does not restart system due to which certain issues may arise. Clean and shutdown option is used when an alternate graphics card is to be installed. Apart from uninstallation, it also lets you update all existing hardware drivers.
Portability:
The distinguishing feature of the product is its portability. You need not to install it in system memory and can keep it in a removable storage device for easy access. The setup is available in a ZIP folder that can be downloaded from online resources. Extraction of this folder creates an executable file that lets you perform operations without installing it. It helps you save memory space on computers. Moreover, you can easily save it on USB and carry it to other machines where you intend to use it. It helps you decrease the efforts required for downloading the same file on multiple computers.
Logs:
Display Driver Uninstaller maintains logs of all activities, thus the users can quickly find out details of any task performed in the current instance. Extended Log is the menu option through which advanced events can be viewed. It also displays the warnings and alerts generated by the application. The system details that are accessible within the premises include DDU version, operating system, architecture, GPU number and other hardware information.
Features:
It is a multilingual tool available in English, Hebrew, Serbian, Polish, Greek, French, Chinese, Danish and various more languages. The simple interface enables beginners to use its functions without any problems. Furthermore, its properties can be customized by specifying options such as removal of monitors, log files location, creation of system restore point and automatic downloading of updates. You can also select specific graphic card options to ensure that all components are fully removed.