Advertisement
---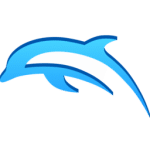 Dolphin is an efficient application through which you can play Nintendo device games on your computer. Though its user interface is simple, but configuration menus are quite difficult to handle. This useful tool can be used by those who do not own gaming consoles; however those who have Wii Remotes can connect the device via Bluetooth and enjoy gaming on big screen.
Software details
---
Windows 10 / Windows 7 / Windows 8
Software description
---
Dolphin is an emulator of Wii and GameCube Nintendo video gaming consoles. Both consoles are relatively new products and provide high quality experience to users. With the help of this software it is now possible for gamers to play their favorite games without the need of purchasing costly Nintendo sets. It is a free and open source tool that can run all types of commercial games. It is developed by Dolphin Team and is available for Windows, Linux, MacOS and Android operating systems. The software is still in development phase and many developers have contributed to its success.
Gameplay:
In order to enjoy Nintendo games, you need to download their ROM file via internet. Dolphin can access these files and open them, provided they are in elf, dol, gcm, iso, wbfs, ciso, gcz and wad formats. You can also boot file from DVD backup. Selected files can be played in high quality using full screen mode and you can choose specific settings for Frame advancement and Frame skipping. Screenshots can be captured for later use, whereas State Slots can be assigned to different states. You can also record movies after selecting options for frames, audio, Lag counter and display mechanism.
Graphics:
The software supports OpenGL, Girect3D and Software Renderer for displaying graphics. You can adjust screen resolution and aspect ratio for video games. Many other options can be selected for adjusting display. Video quality can be enhanced by modifying internal resolution, anti-aliasing, post processing effects, anisotropic filtering and 3D stereo mode. You can also embed frame buffer, adjust texture cache and enable fast depth calculation. Advanced configuration lets you deal with debugging mode, utilities and miscellaneous settings.
Controllers:
You can adjust a large variety of keyboard and mouse controls for having unique gaming experience. GameCube can be configured on the basis of ports. If you want to connect Wiimotes then it is necessary to establish Bluetooth connection. Other general settings include volume adjustment, sensor bar position, Wiimote motor and enabling of speaker data.
Configuration:
Through Configuration panel the overall working of software can be managed. You can enable cheats, optimize its performance and choose Emulator Engine. You can customize its interface and select supported language. Sound settings comprise of volume adjustment, backend technique and DSP Emulator Engine. For enhancing ISO files compatibility, multiple subfolder options can be selected. Furthermore, you can enable CPU clock override and select necessary settings for Wii and GameCube consoles.
Other Features:
Dolphin offers the opportunity of enjoying Nintendo games on larger screen in HD quality. It supports almost every popular video game and does not slow down the speed of PC. Its compatibility can be enhanced by downloading extensions for Nunchuk, Drum, Guitar and MotionPlus Adapter.
Alternate Softwares