---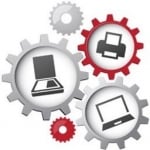 Driver Genius is a useful application with an intuitive GUI. You can update drivers, create their backup, and restore required drivers on your PC. It also helps you save memory space by getting rid of invalid drivers.
Software details
---
Windows 10 / Windows 7 / Windows 8
Software description
---
Are you looking for some drivers for your computer? Then you should know about Driver Genius . Driver Genius allows you to download all the drivers for your computer, and run diagnostics for the hardware devices you use along with your computer.
With this software, it is possible to update all the drivers, so you are always updated. This also includes two utilities that help you when getting detailed information about your system, like your computer processor unit (CPU) and its memory.
Driver Genius gives you the possibility of backing up the drivers that you already installed in your computer, in a .EXE file. This is one of the most helpful and interesting features, and in case you need to use a file from that back up, you just need to click on it and it will install again.
And there is even more. If you want to quickly reach all the specific and updated drivers for your system, Driver Genius has your back. You can always count on Driver Genius to have your system updated with the most recent drivers.
Driver Genius can recognize more than eighty thousand (80,000) devices, and offers their last driver versions. The software can recognize all your devices, even when it does not know its kind or the motherboard, the sound card, the video card, the ethernet controller, your modem, your keyboard, the scanner, the printer and all other digital devices.
This software can automatically detect all the drivers, and creates a back up file, so whenever you reinstall the drivers your operating system (OS) will be ready faster.
It can pack the back up drivers in a file, either a zip or a .EXE. You will not need to install the drivers one by one after you install your operating system. With a simple click, you can install all the drivers from the back up automatically.
Even if you want to reinstall Windows, you can use the pefect cloning tool for those who install and set up several devices. You can get into the same driver in multiple devices without wasting your time. There is not a single technician who can do it better.
If you need to install drivers in multiple computers with the same hardware configuration, Genius Driver saves you a lot of time while reinstalling your systems.
Driver Genius also gives you the guarantee of always having the best computer performance, specially because of all its up to date components. They update a huge amount of drivers every single day on their website, and you can sync the local database with the most recent drivers through LiveUpdate.
Better than that, you can identify the drivers that are not working properly with a single click, and Driver Genius will take care of it and fix them. And if by any chance some old drivers are still installed in your device, the software will identify them, update them and, if they are not useful or necessary, uninstall them.
Alternate Softwares