Advertisement
---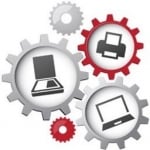 As the name suggests, Driver Genius is an application that manages drivers on your PC. Be it graphics driver, audio driver, Ethernet controller driver, wireless LAN driver, Bluetooth driver or any other driver, this application can effectively manage them. It's a licensed tool, but you can use its trial version for free. It also helps you create a backup of all drivers and restore them as and when needed. This application is compatible with almost every version of Windows OS. It runs in the background and doesn't reduce system performance in any way. You can download and install it in no time.
Software details
---
Windows 10 / Windows 7 / Windows 8
Software description
---
Your PC relies on many drivers to give its best performance. But it's quite a task to keep an eye on all installed drivers and update them regularly. Driver Genius Professional can make the task easier for you.
Driver Updates
This software provides you with a detailed insight into the list of drivers installed in your PC. These drivers enable your system to detect and coordinate with hardware components to perform different tasks.
You can run a scan to find out outdated drivers. It facilitates you to update all drivers with a single mouse click or update the selected drivers only. It saves you from a lot of hassles and makes work easier for you.
Driver Backup
Have you ever deleted any system driver by mistake? You may already know how challenging it is to find the most suitable driver and download it!
You can avoid this problem in the first place with the help of Driver Genius. This software helps you create a secure backup of all drivers with just a single click. It can protect you from various issues down the line.
However, keep in mind that this backup file takes up a significant amount of memory space. If there isn't enough space on the hard disk, it's best to backup only those drivers that are currently being used.
Restore Lost Drivers
If you accidentally delete any drivers or reinstall Windows OS, you won't need to worry about lost drivers. The backup file you had created will assist you in restoring the required drivers quickly.
You need to browse through the memory and choose the drive and folder where you had stored it. If you stored the backup file on an external storage device, make sure you connect it with your PC when restoring drivers.
Driver Cleanup
Not all driver packages present in system memory is used. When you connect any peripheral device with your PC, its driver will be installed. Even after you remove it, the driver will stay there. If you don't intend to use the external device again, it's not feasible to keep the driver in memory anymore.
With the help of this application, you can remove invalid driver packages.
All in all, Driver Genius is a useful application with an intuitive GUI. You can update drivers, create their backup, and restore required drivers on your PC. It also helps you save memory space by getting rid of invalid drivers.