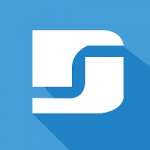 Driver Support is a quick and efficient tool that can update all required drivers. It lets you find system model and then looks for drivers that are compatible with your system. Its operations can be modified via settings menu to keep them according to user preferences.
Driver Support is a user friendly application that automatically finds the details of system hardware and searches internet for available driver updates.
free tool that provides access to more than a million drivers.
certified product that can run on all editions of Windows operating system.
enhances system performance by updating the older versions of device drivers with the latest ones.
It eliminates the need of manually searching internet for different devices and lets you download them all from single platform.
Driver Problems:
Driver Support runs automatic scan on PC to determine missing drivers. Moreover, it notifies you about the number of drivers whose older version is installed, but a newer version is available in digital market. You can fix driver problems and optimize computer performance by upgrading the software license. Its home page displays the information of PC including version of operating system and computer name.
Compatibility:
The software offers support for various types of device drivers. You can update different drivers to enable additional functionalities for increasing system performance and stability. It shows status of device drivers like display adapter, pointing devices, USB mass storage devices and human interface devices. You can choose view from all, out of date and up to date to view driver details. It lets you find suitable drivers and update them by simply clicking Fix button.
Settings:
It divides settings into different categories for easier access. System information and scan intelligence settings let you choose recommended drivers and search drivers on the basis of brand, product line and model. Through Scan configuration settings, you can choose options to include unplugged devices, system devices and Microsoft service during scan. Driver download settings allow you to specify download destination and maximum number of simultaneous downloads. Driver assistant settings deal with scheduled scans, while Internet connection settings help in configuring proxy server.
Easy Migrator:
Driver Support Easy Migrator tool is helpful for transferring drivers to another operating system. It scans memory to find drivers of all hardware and uploads them to a migration CD. You need to choose destination OS and device drivers to start the scan. After the new operating system is installed successfully, you can use this content for easy migration of updated device drivers.
System Restore:
System Restore tool is beneficial when you want to restore system memory to a previous state. This feature can resolve issues that may have occurred due to recent changes. It modifies drivers and programs, while keeping personal data safe. It shows the date and time of previous scan and shows the list of programs that may be affected by restore process. After choosing all options, you can finish the process to start system restoration.