Advertisement
---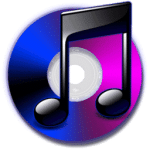 DVD Audio Extractor

Download
DVD Audio Extractor is an audio ripping application available for multiple operating systems. It extracts audio from DVDs at extremely fast pace and completes tasks much quicker than competing products. A detailed help section is present as HTML document to assist users in understanding its procedures.
Software details
---
Linux / mac / Windows 10 / Windows 7 / Windows 8
Software description
---
DVD Audio Extractor is an efficient application designed to facilitate users with the task of extracting audio content from DVDs. It was developed by Computer Application Studio in late 2003 and is compatible with Windows, Mac OS X and Linux operating systems. Windows 2000, Server 2003, XP, Vista, 7, 8, 8.1 and 10 editions are supported by its Windows based version. It comes equipped with powerful features due to which it is considered to be one of the best audio solutions. It is a licensed tool but its full-featured trial version can be evaluated for 30 days without any charges.
Audio Processing:
DVD Audio Extractor can extract audio from audio as well as video DVD discs. The process is started after choosing DVD-ROM, DVD folder or audio file as source. It lets you choose AOB, VOB or demuxed file as DVD source file. On choosing the right source, it automatically displays artist name, album, year of release and genre according to disc information. It also shows the list of all chapters and titles available for categorization. You select all those or choose specific chapters and titles so that they can be copied to system memory. It performs operations at fast speed while consuming low amount of resources.
Multimedia Player:
The software lets you play audio and video content on its built-in media player. This feature is suitable for checking whether the chapter should be extracted or not. It is a compact media player with useful functions capable of playing high quality audio. You can enjoy movies and songs without the need of extracting them to your PC. With the help of Resample library, you can easily save extracted audio files in required sample rate. Another amazing feature is CD image creator through which the process of converting DVD content into Audio CD can be done within single step.
Formats:
DVD Audio Extractor is compatible with almost all common formats found in discs. It allows you to extract audio present in AC3, DTS, MPEG1, MPEG2, MLP and Linear PCM formats. Whether the inserted disc is Audio DVD or Video DVD, the software can efficiently process both of these. The resulting files can be stored as FLAC, OGG, MP3 and Uncompressed PCM Wave audio.
Features:
It is an effective cross platform application for extraction of audio from audio and video DVDs. The ripping process is performed on the basis of chapters or titles and you can add multiple chapters to queue for extracting them one after the other. The audio files can be properly stored in hard disk along with metadata for classification. It is compatible with various formats and lets you choose desired audio extension when saving the file. It owns a traditional user interface which is further simplified with wizards.