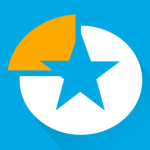 EaseUS Partition Master Download
EaseUS Partition Master program is a powerful disk management software for devices with The Windows system installed. Its function is basic to create, cut, copy or duplicate disk partitions within the same computer.
EaseUS Partition Master is a useful partition managing software that can be used on PCs, servers and laptops. It's easy to use interface makes it a great choice for those who do not hold enough expertise in operating computer system. Its multiple functionalities enable you to create, resize, merge and delete partitions, migrate your current operating system to hard disk for providing extra space, clone disk in a safe manner and recover whole partition that was deleted by mistake.
Variety of Plans:
You can easily choose the most appropriate version of EaseUS Partition Master that is capable of fulfilling all your requirements. You can download its free trial for getting basic understanding of how the application works. Business Plan is suitable for managing your business by optimizing your hard disk drive and use it to the fullest. Its Pro version and Server version are applicable on single computers, whereas its Unlimited Version and Technician version can be used for unlimited systems.
The Service Provider Plan of the software is used by system administrators and IT professionals for managing disk spaces of servers that are used for providing services to customers. It offers three versions with different features, named Partition Master Server, Unlimited and Technician. The users who need the software for Home use prefer its Home & Home Office edition in order to get a well-organized partition plan for their personal computers. You can either use its free trial with limited features or order its Pro version for detailed functions.
Operations:
EaseUS Partition Master is a powerful computer application that enables you to erase all the data from unallocated space by wiping up to 10 times. Moreover, you can recover deleted partitions with the help of Fast or Complete search methods. You can view properties and information of specific partitions. There is an option available for migration of OS to SSD or hard disk drive, however, this feature is enabled only after you have activated your product. Cleanup and Optimization feature offers junk file cleanup, large file cleanup and Disk Optimization to improve performance of system.
Disk Partitions:
The partitions that already exist on hard disk drive can be resized or moved to other locations by specifying the details. If two partitions have similar type of data, then you can easily merge them with a few clicks. It is also possible now to modify the label of each partition very easily. You can carry out Surface Test and check properties to find errors that may be present. Furthermore, the EaseUS Partition Master software allows you to view the available space and content of each partition by expanding the folders.
Conclusion:
EaseUS Partition Master is very user friendly software. It can be operated quite simply due to the availability of wizards that assist users about each and every operation in a very simple manner. There are instructions given in the wizards and all you need to do is to click a few buttons. It can efficiently manage the partitions that are present on hard disk and can create new ones for convenience.