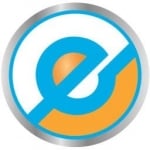 Easy Driver Pro is a software application, which is designed to scan, locate, download and update the essential computer drivers.
Scan performance is one of the notable features of Easy Driver. The program exhibits the scan results such as the release date and the version of the missing or the outdated driver. Easy Driver also offers the opportunity for the users to choose the drivers to update. The program rarely generates false scan results, which is an outstanding characteristic of this software.
Database
The company already has over 15 million device driver files in their database. They update the database frequently. The company also has partnership with almost all the computer manufacturers including HP, Dell and Toshiba.
Security
Security should be the prime consideration when it comes to update device drivers. Easy driver offers utmost security and scans to all the drivers for malware. It is also possible to restore the previous version of the drivers using this software. Its backup wizard helps to restore the deleted important files on the computer.
Help and support
The Easy Driver offers optimum customer support through email. The users are free to submit a ticket and the company will answer within 24 hours. However, it is also possible to access the FAQ section to clarify doubts.