---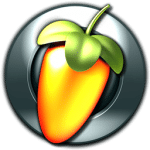 FL Studio is an efficient and powerful solution for producing music. It offers a unique user interface with a myriad of options that assist users of all experience levels. It is one of the most popular digital audio workstations for creating full-length songs in a professional way. Image-Line Software launched this software in 1997 as FruityLoops. Since it's a heavy application, so the installation process is quite time-consuming but its Installation wizard makes the task easier for you. It works with almost all versions of Windows OS and can be translated into multiple languages.
Software details
---
mac / Windows 10 / Windows 8
Software description
---
Formerly known as FruityLoops, FL Studio is the top choice of music producers. Whether you're a professional or develop music due to your interest in music, you'll find it a great solution.
Back in the day, this software worked as a MIDI sequencer, but now it's available as a comprehensive audio editing application that can suit your needs. Its graphical user interface helps users in making the most of its features.
Create Music
The software gives you the option to set up music projects. This way, you can develop multiple music files. It comes equipped with a wide range of advanced, minimal, utility, and performance templates and you can choose them to save time and efforts. Moreover, you can also import MIDI files to enhance the quality of music.
Add Virtual Effects
The prominent feature of FL Studio is that it offers support for various musical instruments. You can add sounds of drums, piano, guitar and many other instruments or apply virtual sound effects to finalize your music projects. Here are a few virtual effects or plugins that you can use:
Juice pack
Gross beat
Hardcore guitar effects
Vocodex
Fruity Vocoder
Pitcher
NewTone
ZGameEditor Visualizer
Patcher
Comprehensive GUI
When you use this software for the very first time, it's likely that you may get overwhelmed. It's mainly because the software contains a wide range of options that seem stuffed in the interface. So, it may take you some time to fully understand its functionalities.
FL Studio facilitates you to work on music files, mix music, use plugins, clipboard files, create a backup of music, and much more. Many of its options are visible on the home screen, whereas the rest of them are accessible via its menu bar.
Tools
The application contains many useful tools. It allows you to record audio with just a single mouse-click. You can also write macros to perform repetitive tasks conveniently.
Through its Tools menu, you can access its Control Creator menu. It assists you in customizing the appearance of different components of the software as well as the operations of the application.
FL Studio is the one-stop solution for music producers. Its comprehensive range of options and tools make it the right choice for users. Since it comes with a well-maintained help section, you won't find it a challenge to learn about its functionalities.
Alternate Softwares