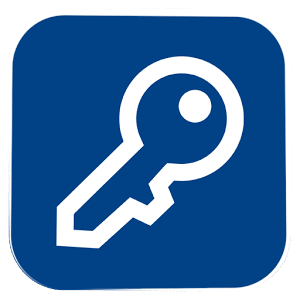 Folder Lock is an advanced computer application with useful features that ensure the security of files, folders, memory drives and storage devices. Its attractive yet easy to use interface is its exceptional feature that has helped to make it user friendly. Not only you can encrypt your files and passwords, but can also make their backup on secure cloud.
The connectivity of computers with internet increases the probability of virus and other malware. Therefore it is necessary to use some efficient software that can help you keep your data secure. Folder Lock is very helpful for protection of your data files and folders. You can add a strong password on confidential data to protect them from being accessed by unauthorized users. Folder Lock can save all other passwords at a single place and can use maximum security measures for your system. You can also keep your USB and other portable devices safe by using its functionalities.
Folder Locking:
Folder Lock enables you to create a locked area in your system memory and then save important files and folders in that Lock. A master password for using this security technique. You can check the strength of your entered password and hence make it stronger. After that, you can add files, folders, and drives to this Lock by browsing your system memory. Later on, it is also possible to unlock items and turn protection on or off.
Data Encryption:
You can now encrypt your important files to make them secure. Even if an intruder gets their hands on that particular file, he will not be able to understand what in the file.
External Media Protection:
With the help of latest update in Folder Lock, the protection of storage devices is no more an issue. You can protect your USB by creating portable Lockers in your USB and save all the files in there that should remain safe. Protect CD & DVD Media option provides the same facility but the only difference is that it burns your created Locker to CD/DVD. When sending attachments in Emails, it is preferred to use Protect Attachment feature for encryption of Emails.
Password Wallet:
Folder Lock provides you with a safe virtual wallet where you can save all the other passwords.
File Shredding:
You can quickly shred empty spaces and confidential data files. The files that are needed to delete permanently to the Shred. Furthermore, you can clean history of your computer with a single click. Folder Lock will remove temporary files and history of various applications.