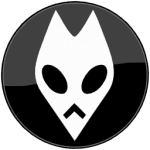 If you're looking for a reliable way to enjoy your songs without going through occasional crashes, then foobar2000 would do a great job. With customizable playlists, replaygain, codec conversion, gapless playback, good tagging, and compatibility with Windows, Linux, Mac, IOS, and Android operating systems. Also, you can play most audio formats currently available, it has a lot of themes, skins, plugins, and other options you could choose from.
foobar2000 is both lightweight and efficient, designed to easily handle very large playlists, the software supports more than thirty different audio formats, equalization, crossfade, ripping audio CDs, kernel streaming, playback statistics, etc. the ripping feature is very secure and has a high level of accuracy.
It's built to allow third-party developers to extend the functions and add some extra features. It has a converter that makes it possible to transcode all supported formats. With foobar2000 you can easily assign special keys to execute different requests.
Foobar2000 is a free audio player that is designed for Windows Operating System. It developer, Piotr Palowski, is a talented person who had launched the software in 2002 with its simple design. Its features and layouts are completely customizable and the user can replace it or transform it into the form which he is more comfortable with. It is a high speed tool and is capable of running various formats of audio files. It arranges the files in your desired pattern and lets you access and run all the files without chaos.
Installation Process
The installation of the tool has become much easier with its Setup Wizard where you need to agree to the terms of condition, choose installation type i.e. install the software in custom or portable mode, choose its installation location, select full, normal, medium or custom installation type and then choose all the components that you want your software to contain. By continuing in the setup wizard after selecting options, the software will start getting installed and after its completion you can exit the Setup Wizard.
Features
Foobar2000 is a versatile application that can run your music without any delays or interruption. The files are played one after the other without any gap. It lets third party developers to add new features into its environment and to customize its keyboard shortcuts. It also offers advanced tagging feature. It has full support for Unicode and ReplayGain for the playback and calculation of files. It offers various DSP effects for your audio files including equalization and crossfade of sounds. It can also play archived files.
Options
When Foobar2000 software runs for the first time, the quick appearance setup runs where you can choose main layout, color and playlist layout for the software. In the software window you can open new files or audio CDs, add folders or locations, create, save or load playlist, set preferences for different components and undo or redo your actions in case of any issue. You can manage visualizations, console, equalizer and playlists. It offers many options for video playback and holds album records that you have run in the past.
Requirements
For running version 1.3.9 of Foobar2000, your system must contain 32 bit or 64 bit versions of Windows XP, Vista, 2003, 2008, Server 2012, 7,8 or 10 Operating System. The free memory space required in the system hard disk is 10.6 MB and its actual size is approximately 3.7 MB. The audio file formats it supports are MP3, MP4, AAC, CD Audio, WMA, FLAC, WAV, AU, AIFF and many others.
Conclusion
Foobar2000 is a recommended audio player for running audio files due to its various features and versatility. It lets you customize the display of the tool and increase its functionalities. It can also be managed with the help of keyboard shortcut keys. Due to all these features it is considered as a blessing by the advanced and experienced users, but its feasibility and flexibility make it a great choice for beginners as well.