---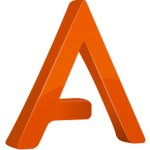 Freemake Audio Converter Download
Freemake Free Audio Converter is a powerful software with a number of remarkable and realistic qualities. The complete audio converter solution has proven to be a pizzazz which can unlock literally any type of media files and releasing them up for playback.
Software details
---
Software description
---
Are you looking for a powerful tool to convert audio files into different formats? Look no more. Freemake Audio Converter will serve you well. Freemake Audio Converter is a versatile program that allows you to convert any audio file into a different format. Never lose quality and details. Freemake will always preserve the original sound of your audio. After conversion, you shouldn't notice any difference.
Freemake Audio Converter is completely free so that you don't have to worry about paying or being locked for features behind a paywall. It's been around for over ten years now and since then gained the trust of millions of users worldwide. Download Freemake Audio Converter today and start converting music!
Freemake Audio Converter – Highlight Features
Convert audio to different formats
Convert audio for device compatibility
Extract or convert video into audio
Upload audio files to cloud storage
Functionalities and Features
Convert audio to different formats
Audio conversion is so easy to accomplish using Freemake Audio Converter. It only takes a couple of clicks, so make the process up and running. The free program allows you to convert audio files into different codecs. Both popular and traditional codecs are supported, so you have all the options you might need.
In detail, these are list of supported and conversion audio formats and codes:
.aac
.ac3
.adts
.aif
.aifc
.aiff
.alaw
.amr
.apc
.ape
.au
.caf
.dts
.flac
.gsd
.gsm
.m2a
.m4a
.m4r
.mka
.mlp
.mmf
.mp+
.mp1
.mp2
.mp3
.mpc
.mpeg3
.nut
.ogg
.oma
.qcp
.ra
.rmj
.shn
.tta
.voc
.w64
.wav
.wma
.wv
.xa
Convert audio for device compatibility
Many devices only accept and play certain types of media formats. For instance, some mobile phones only support .mp3 files. Any audio files other than that are unplayable. If ever you found yourself stuck in this situation, don't worry. In using Freemake Audio Converter, you can pretty much convert your beloved songs to be compatible with your other devices.
There is no need to worry if your device is already dated or not many people use it. You can still enjoy your music. Freemake Audio Converter boasts about its superior encoding that's compatible with so many devices. Rest assured, there's a high chance your device is included in the list. In detail, this is the list of supported devices for audio encoding:
Archos Vision players
Archos Clipper players
Asus branded Zen smartphones
Cowon Plenue players
Creative Zen players
Old Google-branded Nexus smartphones
HTC One smartphones
HTC Desire smartphones
Microsoft Zune players
Microsoft Zune HD players
Motorola Moto smartphones
Nokia Lumia smartphones
Nokia N smartphones
Nokia Xpress Music
Philips GoGear phones
Samsung Galaxy Player
Samsung Galaxy flagship smartphones
Samsung Galaxy Note smartphones
Samsung Galaxy Tab devices
SanDisk Sansa Clip players
SanDisk Fuze players
Sony Walkman players
Sony Xperia smartphones
Sony Xperia Tablet devices
Apple iPad (iPad up to 8th gen, Air 1-4, Mini 1-5, and Pro up to 2020 model)
Apple iPhone (Original to 12 series)
Apple iPod players (Classic, Nano, Shuffle, and Touch)
Extract or convert video into audio
If you want to listen to videos instead of watching them, you can do so using Freemake Audio Converter. This free tool enables you to extract a clip or convert an entire video into an audio file. If you're excited to get started, these are the list of supported video formats that you can convert into audio:
.3gp
.amv
.avchd
.avi
.avs
.bik
.bnk
.cavs
.cdg
.dpg
.dv 1394
.dvd
.dxa
.ea
.ffm
.film
.film_cpk
.flc
.flh
.fli
.flm
.flt
.flv
.flx
.gxf
.h261
.h263
.h264
.m4v
.mj2
.mjpg
.mkm
.mkv
.mov
.mp4
.mpg
.mts
.mtv
.mxf
.nc
.nut
.nuv
.ogm
.ogv
.pva
.qt
.r3d
.rax
.rm
.rms
.rmx
.rpl
.rtsp
.sdp
.smk
.swf
.thp
.tod
.ts
.vc1
.vfw
.vro
.wmv
Upload audio files to cloud storage
Freemake Audio Converter supports connection to cloud storage. Upload your converted audio files directly and automatically to the cloud. Never lose files again and sync between devices.
Alternate Softwares