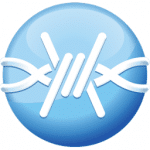 FrostWire is a free application. It's a BitTorrent client whose major purpose is to help you share files or folders with your friends over the internet. The application was initially launched in 2004 and is available for Windows PC. It's quite a heavy application that consumes 23 MB space in system memory. Therefore, the downloading and installation of this app takes up some time. Moreover, this freeware offers to download some free apps during the downloading process. Make sure you opt out if you don't want those apps. It's an easy to use application that is suitable for beginners.
Software details
---
mac / Windows 10 / Windows 7 / Windows 8
Software description
---
Sharing large files over the internet is quite a task. It takes hours to send high definition videos to your friends. However, FrostWire resolves this problem.
It's a client of the well-known communication protocol, BitTorrent. It contains a long list of features that help you upload or download files and folders.
It's a free program with a simple installation procedure. The installation wizard will guide you through the process. Once you have installed the application, you can start using it.
Send Files or Folders
You can transfer files or folders to your friends' PCs with this tool. You can browse through the system memory to choose the required files. It also allows you to send a personalized message to your friends. With its social media tool, you can share this message on your Twitter account.
You can share files and folders with multiple friends simultaneously. All you need to do is to share the link with them so they can access content.
User Interface
The software has an attractive and intuitive user interface. Its home screen displays detailed information about files you are sharing. You can access various options through its menu tab.
You can pause downloads, resume paused downloads, explore folder containing the file, and view the content of the shared files.
Library
You can maintain a library of your favorite content and share it with your social circle. The library divides files into many categories such as video, audio, programs, images, torrents, documents, and books. You can enjoy movies and music present in the library via its built-in media player.
Tools
The software offers various tools and you can access them via menu tab. You can chat with other users of the app. If you've maintained a FrostWire playlist in iTunes, you can remove the existing content and replace it with the content present in torrent data folder with its iTunes tool.
Its Options window enables you to customize the software so that it fits your requirements. You can modify basic and advanced settings for BitTorrent, manage library folders, choose the preferred media player, and select search engines.
You can specify which options you want to see in the status bar, enable or disable popups, search for files, and define its shutdown behavior.
All in all, FrostWire is an effective tool for sharing multimedia content with your friends. This client uploads and downloads content at extremely fast speed without negatively affecting system performance.
Alternate Softwares