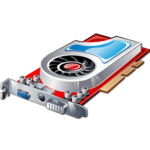 As the name suggests, the major task of GameBoost is to enhance system performance during gaming sessions. It accesses system files and registry and enhances system performance for offline and online gaming. It adjusts animations, screen drawing, CPU thread speed, refresh rate and internet speed to ensure you enjoy games to maximum.
GameBoost is a professional application that enhances system performance while gaming. It is a useful application that ensures you get quality experience. You can either purchase its license or evaluate its free trial for a month. The application is available for all versions of Windows PC. Make sure that you have a reliable anti-virus application installed as its some versions are infected. Overall, it is suitable for gamers who want to enjoy their favorite games on PC but cannot do so due to limited capabilities of processor.
Enhanced Gaming Experience:
It boosts processor speed to ensure you enjoy gaming without interruption. You need not to spend money on upgrading your memory space and processor or purchasing a new sound and graphics card. Instead, this application increases frames per seconds you receive. It enables you to enjoy latest games that require a significant amount of system resources to efficiently run. It optimizes your system hardware and dedicates a huge portion of resources for games.
Fast Browsing:
Apart from gaming, the major function of GameBoost is to optimize your PC for internet browsing. It ensures that your PC does not slow down while you are running heavy browsers to access websites full of high definition graphics. DSL, broadband, cable, dial-up internet or Fios – it can optimize all, regardless of the type of internet connection you are using. It proves to be extremely helpful during online multiplayer gaming.
User Interface:
The software contains an intuitive user interface that is easy to manage for beginners and professional users. You can specify different settings and options to ensure that it operates as per your preference. It also manages certain functions on its own to simplify tasks for users. It performs a deep analysis of computer to identify potential problems that can cause lagging in games. Moreover, it runs in background and does not generate any alerts. This saves you from unnecessary interruption.
CPU Priority:
GameBoost manipulates CPU so that it can process applications on priority basis. It dedicates a significant portion of system resources, such as processor and memory, for applications that run in full screen mode. A majority of games run in full screen mode. It supplies more battery power and resources to games so that they can run with high performance. Games can access CPU cores and utilize them to simultaneously perform different operations.
Temperature Monitoring:
A major problem faced while playing games on PC is that it causes immense load on PC that results in an increased temperature of CPU. Multiple hours of gaming also leave the processor hot and you must take necessary actions to cool it down. It displays real-time information of motherboard, CPU consumption and fan speed for quality results.