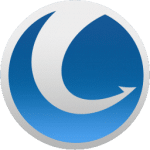 Glary Utilities is a software that improves the performance of a computer by utilizing the entire computer. It is capable of improving the performance of your devices by over 12% increase in speed.
Software details
---
Software description
---
Glary Utilities is an application that provides the user with system utilities. This application provides the user with utilities that are great for system and performance optimization for your PC. Glary Utilities is an all-in-one PC care service, that provides the user with scans for issues such as invalid registries, unnecessary startup items, files that may be temporary, internet history clean and spyware.
With just one click, you are able to sort all the problems your PC may have. The program is able to free up space by deleting invalid registries and temporary files, with the graphical interface of the application you are able to view the running process. It can also delete unneeded browser add-ons that will greatly accelerate your internet browser speed, analyze your files to find duplicate files and etc.
Features:
Glary Utilities offers features that safely optimize and improve your PC. With these features you are able to easily optimize your PC's performance, allowing for smooth and efficient PC speed, more space and spyware protection.
-Memory Optimizer
The memory optimizer that Glary Utilities has to provide, organizes the memory you have on your PC and easily gets rid of temporary or unneeded files to make space, while also generally cleaning your PC out of any unwanted files that may be harmful.
-Startup Manager
With this you can easily manage the applications that appear once you start up your PC. easily choose and disable applications that you want to appear once you start up your PC. by disabling and enabling specific applications, you can easily increase your PC's performance speed and allow for your PC to smoothly run while you start it up.
-Recover Deleted Files
Ever accidentally delete a file? Don't worry, with Glary Utilities you can easily recover any file you may have accidentally deleted. With this you don't have to worry about never being able to recover valuable data you may have lost.
-Uninstall applications and check for updates.
Glary Utilities can easily manage your applications and uninstall them completely, removing any excess components that may be unneeded and usually will occupy space in your computer. With this, easily get rid of those excess files for easy optimization, while also freeing up space. Glary Utilities is also able to check for updates on specific applications you choose.
Worried about your software being out-of date? Don't worry, you are now able to efficiently check for updates and easily execute updating on your software. You can now keep up to date with your applications and never have to worry about having out-of date software that can cause bugs.
The features that Glary Utilities has to offer are fairly endless, from cleaning your PC, to optimization and other useful utilities. It provides you with a great user experience that easily and efficiently optimize the performance of your PC, guaranteeing for an easy and efficient experience with the application. The user friendly interface allows for users to be able to easily navigate the application, while also providing for excellent service.