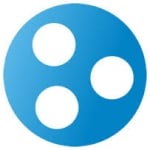 LogMeIn Hamachi application can create VPNs that enable users to connect to secure networks. Gamers and office workers usually use this software for sharing the information in the form of files and folders.
LogMeIn Hamachi is a computer networking application that works over internet. Creating these LAN networks can be useful when you are working on a project in collaboration with your colleagues or wish to enjoy multiplayer gaming with your friends. Hamachi allows you to either create new network or join existing one. It basically creates a Virtual Private Network that needs not to be configured on every system that is connected to the network. Hence this network can be considered as LAN which lets all the authorized devices to connect and requires stable internet connection for connection.
Network Management:
Hamachi enables you to manage the network administrators to manage the network and connected users. You can add new users or computers and assign them the privileges to define their roles. You can send invitation to new users once they have logged in to their LogMeIn accounts. You can create and export reports about account activity and usage to keep track of working sessions and network access. You can view all the networks that you are connected to, add new client or network and can check network deployment links. Lately, network settings can be changed to specify network and client defaults.
Preference:
You can customize Hamachi by entering your preferences so that your team can work in an organized manner. It allows you to view software version, connection details and client description. You can also change name of each connected client in order to recognize them easily. Security settings can be adjusted to improve security of network. You can enable Public RSA keys or prohibit new member from connecting to the network. You can also modify User Interface settings to manage its layout. Moreover, peer connection can enable encryption of chats while software updates settings enable automatic updates.
Gaming Support:
Hamachi is considered as one of the top choices of gaming community. Popular games such as Minecraft and Counter Strike can be played in multiplayer mode in the presence of a server. However, public networks can be accessed by any user and if any hacker is among them, then he can create problems. In order to enjoy games with your friends only, you can create a dedicated server and invite your friends to join. Once they have gained access to the network, you can enjoy without worrying about the threats of unauthorized users.
Efficient Behavior:
Hamachi is an efficient tool that is highly resource effective. This capability allows the software to carry out required tasks without affecting the speed of your PC. Hence you can continue working on other programs while it will run in the background and will not interfere with on-going activities. Furthermore, it is a cost effective solution for home users as they do not need to pay any charges. However, Standard, Premium or Multi-network versions can be purchased for more benefits.