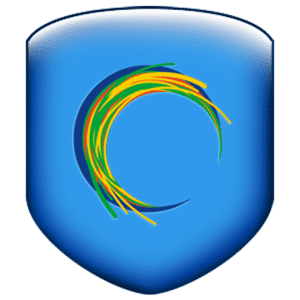 In April 2008, Anchor Free introduced Hotspot Shield, a VPN service compatible with Microsoft Windows and Apple Mac OS X. Until 2019, it was run by the same firm.
With Hotspot Shield you can unblock Facebook, YouTube, Netflix, BBC iPlayer, and Pandora, among other sites and apps. Enjoy completely global access to your favorite mobile VoIP and messaging apps like Skype and Viber. Protect your data on any public or private network with banking-grade encryption. You can prevent hackers from accessing your private data by hiding your IP address. The goal was to give "every person on the planet" a way to protect their data from hackers and snoops while still gaining unrestricted access to the internet's wealth of information.
Unblock Websites
Hotspot Shield VPN allows you to access sites like YouTube, Facebook, and Twitter that can block in your institution, public Wi-Fi, or workplace. Access any website regardless of the filters or firewalls your network administrator has put in place.
Hide Your Real IP Address
Spammers, snoops, and hackers plague the World Wide Web. They lurk in the shadows, watching your every move on the internet so they may steal your personal information at the most inopportune times. Hotspot Shield provides users with a temporary American IP address that can be used to hide their true location while online.
Protected, Confidential Browsing
Connecting to the internet using a virtual private network (VPN) increases privacy and safety. Passwords, bank transactions, and IMs are all protected. whenever you use Hotspot Shield VPN to connect to the Internet. To top it all off, no one can access your private data on the internet.
Wi Fi Security
Anybody on the same Wi-Fi network as you, such as at a local Starbucks, can see what websites you visit and what you search for. A private virtual private network (VPN) makes it possible to browse the web securely and conceals your online activity from prying eyes no matter where you connect from.