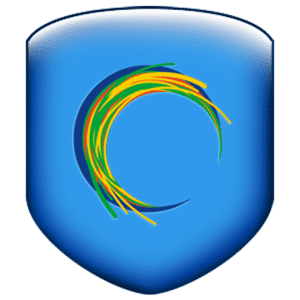 Hotspot Shield is a virtual private network (VPN) service designed to keep your data safe. Hotspot Shield has been around since 2008 and currently has over 3200 servers in more than 80 countries worldwide. Trusted by over 650 million users.
Software details
---
Android / Windows 10 / Windows 7 / Windows 8
Software description
---
Hotspot Shield is one of the most widely used VPNs in the world. Browsing the internet with Hotspot Shield allows you to stay safe and anonymous while accessing content worldwide.
What is a VPN?
A VPN helps keep your data safe from hackers and identity thieves and allows unlimited access to block websites and services. Without a VPN, others can monitor and record your web activity to access your personal information. A VPN will enable you to scan the web anonymously and access restricted servers. Hotspot Shield provides one of the fastest and safest VPNs in the industry.
Hotspot Shield Description
This service supports Windows, Mac, iOS, Android, Linux, Chrome, TV, and routers and includes military-grade encryption. The support center and 24/7 live chat support allow users to solve any issues with the service quickly and efficiently. Pricing plans range from free to $11.99/month, making Hotspot Shield extremely affordable. Various pricing plans allow you to make the right choice for you.
The free plan does not include all of the benefits of the Premium and Family plans but is an excellent option for a free VPN service. The Premium and Family plans include upgraded features such as Malware Protection and a Smart VPN. Hotspot Shield also offers a 45-day Money Back Guarantee, allowing you to try it out. If you don't enjoy it, they will refund your subscription. With many features and highlights, it is one of the best VPN services in the industry.
Product Features
Fast VPN
Hotspot Shield boasts one of the fastest VPNs in the world, with a stable speed of 300-310MBps. This VPN Software utilizes Catapult Hydra as its VPN protocol, which helps the service run at up to twice the speed of its competitors. The average VPN slows your internet speed down by 40%, but Hotspot Shield only has a negative 3% impact on your internet speed.
Military Grade Encryption
When browsing with your Hotspot Shield VPN, you can rest assured that your information is safe. Private information such as accounts and passwords is protected with AES-256, military-grade encryption. The impenetrable AES-256 keeps your date hidden behind a 256-character key to ensure your data is safe and secure. In addition, Hotspot Shield doesn't log any information linked to its users, which protects them from cyber predators.
Ad-Free
If you choose the free plan, you will notice ad banners at the top of the screens, but if you choose the Premium or Family plan, you can enjoy an ad-free browsing experience.
Multiple Devices
If you choose the free plan, you can only use Hotspot Shield on one device. However, with the Premium plan, you can use the service on up to five devices. The Family plan includes up to 5 family members, and each family member can use Hotspot Shield on five devices for a total of 25 devices.
Streaming
Streaming can be difficult with VPN connections because many platforms block them from being able to access their content. Netflix is notoriously difficult to access with a VPN, but Hotspot Shield provides access to all US Netflix content through its VPN service. In addition to Netflix, you can also access overseas YouTube content, Amazon Prime Video, and Disney Plus.
Malware Protection
Hotspot Shield is one of the safest VPN services around. In addition to your data and information being protected every step of the way, you are also protected against malware. The free plan protects your device against malware sites, while the Premium and Family plans to protect your device from malware sites, phishing, and spam. Either way, your data, and device are safe and secure with Hotspot Shield.
Customer Support
Whether you choose the free, Premium, or Family plans, Hotspot Shield has customer support solutions for you. With the free plan, you have access to the customer support desk, which is open during business hours. With the Premium and Family plans, you can access 24/7 Live Chat Support, where you can get assistance as quickly as possible.
Kill Switch
If your VPN connection breaks while browsing the web, your information is no longer anonymous or secure; it is vulnerable to hackers and cyber predators. To protect you from these instances, Hotspot Shield has a kill switch that automatically disconnects you from the internet when the VPN connection is broken and reconnects you once it is safe.
Conclusion
Hotspot Shield is one of the fastest VPN services in the world, boasting up to twice the speed of its competitors. Maximum security and Catapult Hydra VPN protocol make Hotspot Shield one of the best in the industry. One feature that helps this service stand apart is its ability to bypass the VPN restrictions that Netflix and other streaming services implement, which allows you to stream your favorite TV shows and movies safely and securely. Hotspot Shield has everything you need to surf the web safely, securely, and anonymously.
Alternate Softwares