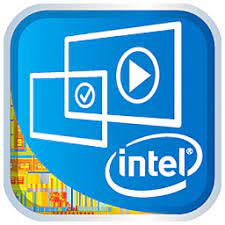 Intel Graphics Driver Download
An Intel HD Graphics Driver is a downloadable software that gives your Intel Graphics Card the ability to communicate with your Windows laptop or computer and therefore display images.
Software details
---
Software description
---
Graphics cards are one factor in determining how fast your computer can display images. Designated RAM for a program or game, and VRAM, power your computer and allow it to display quick videos and run computer games at high frame rates.
Unlike a Graphics Processing Unit (GPU), a graphics card is a component of parts that deal with the totality of running graphics on a computer. It can include a cooling fan, video memory, PCB, and connection ports. GPUs typically enhance graphics and visual processing for specific functions – gaming, video editing, 3-D modeling, etc.
Remember that RAM slots, GPUs, and displays all have downloadable drivers. If you replaced or are planning to replace your graphics card with an Intel graphics card and also added a GPU, and then download an Intel Graphics Driver, you may still need to download a GPU driver.
Most PC devices have easily accessible graphics cards, and Intel is a top-of-the-line company for graphics cards. Whenever your computer's firmware updates, or if you replace your graphics card with an Intel graphics card, you have to download an Intel graphics driver. Different models of Windows computers use different graphics cards, so make sure to check what graphics card you have before updating. Typically, as long as you have not altered or changed your original graphics card, you can download driver updates straight from your Windows Update page without going online.
One of the easiest ways to see what Intel Graphics Driver you need is by checking the Intel Graphics Command Center app. This program comes pre-installed with most Windows devices, as long as you have an Intel graphics card. In this app, check your graphics card name in the GPU section of the Systems category. You can also download and update recommended Intel Graphics Drivers in the Support category.