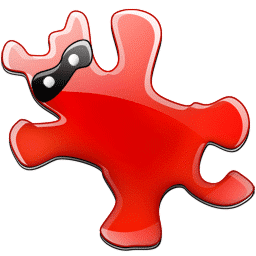 IrfanView is a recommended tool to view, manage and edit images as well as audio and video files due to its usability and wide range of features.
It is a Windows-based multi-media suite of powerful viewing and editing tools free for non-commercial use. IrfanView has a powerful image viewer and editor for managing multiple image formats. IrfanView is easy to use by casual users but is powerful enough for professional user requirements.
A small program footprint (5 MB) requires few system resources. As a result, it is an exceedingly fast application. However, the speed of graphic editors and viewers is more of a challenge as file sizes continue to grow.
How are images input into IrfanView?
There are several file input methods, including:
Drag-and-Drop
File or Directory Batch Import
Twain scanner interface
Original file type can be batch converted and output to other file types.
What are the file types IrfanView can process?
This image viewer and editor can manage more than 90 file formats. These include BMP, DIB, JPEG, GIF, PNG, TIFF, RAW, and PCX. This full-featured image viewer also works with icons, PostScript, GIF, PSD, and most video and music file types.
A batch function quickly creates thumbnails of images or photos. Plus, plugins allow working with leading applications like Adobe Photoshop filters.
What are IrfanView's most powerful features?
These are some of the many productive features:
Sort and Search Files – Quickly search through thousands of images and display them as thumbnails for quick identification.
Batch Processing and Conversion – Provides speedy file conversions of thousands of files, such as converting JPGs to TIFF images.
Generate Panamoric Images – Straightforward tool combines multiple images vertically or horizontally into a single panoramic image.
Capture Screen Shots – Easily generates screenshots with timed intervals and captures the mouse pointer for instructional clips.
Multiple Plugins – There are numerous plugins available, including plugins for:
Multi-media videos
Save-for-Web Function
OCR (Optical Character Recognition) to convert images to text.