---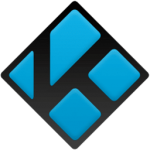 Kodi supports hundreds of remote control devices, CEC-compatible televisions, plus smartphone and tablet apps.
Software details
---
Android / mac / Windows 10 / Windows 7 / Windows 8
Software description
---
Kodi will Outperform your Smart TV!
Kodi is an award-winning entertainment platform that allows you to view your favorite content from across the world in one place. Whether it's live sports, movies, news, TV series, music, or even pictures – Kodi has got you covered.
Use it to collect all of your digital media and display it in a gorgeous, user-friendly package. Because it's open-source (100% free), you can customize it and run it on the devices that you own.
Other than your remote control, you don't need any special equipment or software to enjoy the platform. The 10-foot user interface allows you to control it from anywhere in the room.
How does it work?
Kodi works by streaming videos directly to your device using our built-in web browser. This means you never have to download a video, and you don't need to worry about it taking up storage space. Instead, connect your phone, tablet, laptop, or computer to the internet via Wi-Fi or 3G/4G and start watching.
It works with various popular backends, including MythTV, Tvheadend, NextPVR, MediaPortal, and more.
Choose from a large selection of emulators to play a game, or play a stand-alone game! In addition, you'll find comprehensive support for game controllers.
Change the look of your interface by switching out your current skin for a new one that suits your personality (or your living room decor).
Kodi offers a large variety of free Add-On components to enhance your user experience. For example, you can use the music and video add-ons to stream your favorite or new internet content.
Service and program add-ons provide you with helpful tools, while web interfaces allow you to control the platform remotely. Check to see which version you're using, as the add-on you want might not be available.
Alternate Softwares