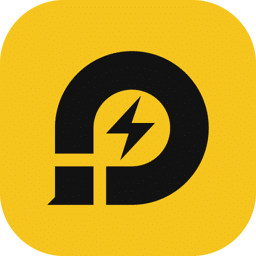 LDPlayer is a free Android emulator for PC users playing Android games easily on Windows.
Software details
---
Software description
---
If you're like many smartphone owners, you have probably dabbled in mobile gaming. There's nothing like killing some free space between tasks with a dollop of enjoyment through digital means. It's convenient to have gaming at the tips of your fingers and on the go. However, the little box can also be a figurative and, at times, a literal pain. As anyone who has endured carpal tunnel syndrome or arthritis can tell you, there's a better way than crunching your hands to play those fun handheld games.
Bring Your Games To The Desktop
No need to sit in uncomfortable positions holding your phone at weird angles. The games you love on your Android phone or tablet can now be played on your desktop computer with LDPlayer. Using Google Play or LDPlayer's app store, you can download any pick from a plethora of games at your disposal. Using a keyboard, as opposed to your screen, you have more room for custom controls that include the mouse. Also, since the program is running on a desktop, feel free to open multiple games at the same time!
What is LDPLayer?
LDPlayer is software that is installed on your computer and emulates the mobile gaming system. The emulator creates an Android environment on your desktop. That means you get the best of both worlds; a great game coupled with a larger screen for more visible details. A great perk of LDPlayer is that it doesn't cause your desktop to lag like many other programs do. Also, because it doesn't choke up production on your computer, this Android emulator is capable of working smoothly on older Windows versions as well.
What kind of games are available?
If you're playing it, you will probably be able to download it with the emulator. To give you an idea of what you can expect, here are sample gaming categories and popular games associated with them:
Action – Garena Free Fire, PUGB, Call of Duty, Brawl Stars, Apex Legend
Casual – Coin Master, Homescapes, Family Island, Blush Blush, Candy Crush
Role Playing – Ragnarok M, Cookie Run, Epic Seven, MIR4, World of Dragons
Racing – Need for Speed, Asphalt 9, CarX Drift Racing, Beach Buggy Racing 2, Happy Wheels
Arcade – Blockman Go, Minecraft, LokiCraft, Grand Theft Auto, Angry Birds
Want more than an escape, maybe something educational for the little hands who might be on your desktop? Here are some games with different goals in mind:
Education – Toontastic 3D, Bee Network, My Town, Toca Kitchen, Alphabets for Kids
Music – SuperStar JYPNation, Avatar Musik, BTS Army Magic Piano Tiles, DropMix, Incredibox
Puzzle – Merge Dragons, Bad Piggies, Jail Breaker, Marble Mission, Machington Mansion
Trivia – Triviador, Brain Test, The Chase, Quiz of Kings, Swagbucks
Word – Immortal Taoists, Wordscapes, Words With Friends, Pinturillo 2, 4 Pics 1 Word
Aside from games, there are also plenty of apps that can be used with LDPlayer. Here are some of the top app categories:
Dating – DateMyAge, Zen Date, Seeking
Food & Drink – Uber Eats, DoorDash, Subway
Photography – FaceApp, Adobe Lightroom, Snapseed
Productivity – Google Drive, Root Explorer, Solo VPN
Travel – Gojek, Google Earth, Airbnb
Honestly, that's just the tip of the iceberg. There are 16 game and 32 app categories. Within each topic is page after page of something downloadable for you. So, if you're looking for a way to bring your mobile games or favorite apps to life in a more engaging set up, bring them to where the sound quality is better and your visual spectrum is enhanced using the Android emulator, LDPlayer. Oh, let us not forget the best part: it is free!