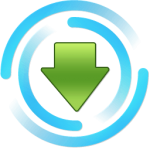 MediaGet is a very useful software for those, who want to download music, software, movies and other content. One of the outstanding feature of this torrent client is the database, which contains various movies, regularly updated. In addition to this, the search tool allows you to search for information access to trackers and many others.
MediaGet is the ultimate BitTorrent client available for everyone to use. Download movies, songs, and other files from various sources. It has been tested and verified as safe by security companies and organizations, so you don't have to worry even a little. If you want to experience the best out torrents, you should download and make MediaGet yours today!
Key Features
BUILT-IN POWERFUL FILES SEARCH
ACCELERATED DOWNLOAD
ALGORITHM-BASED BEST FILES SOURCES DETECTION
BUILT-IN MEDIA PLAYER
UNFINISHED DOWNLOAD STREAMING
over other BitTorrent clients
BitTorrent clients are great but can use some interface cleaning and extra features. Most torrent clients only allow you to download files from torrents you searched from your browser. These clients don't offer features that assist with choosing the torrent file of the best file version. Moreover, by using these tools, you are limited or have to wait for a download to finish to view it. If your internet connection suddenly stops and the download isn't finished yet, there's no way for you to consume it.
If you're looking not to experience these hassles and limitations, you should own MediaGet. It is a compelling and feature-packed BitTorrent client. Unlike other clients, MediaGet allows you to search for torrent files inside the app. Also, it optimizes your search and even suggests the torrent file of the best file version you want to download. Therefore, most of the time, you are going to watch the highest quality movies.
MediaGet also accelerates your download, so you don't have to wait for ages to start consuming your content. It does this with its specially developed algorithm that detects the best source of a particular file. It results in a faster download speed and better file quality. Lastly, it allows you to watch or play downloaded media directly on the app. Besides, if a file download is still in progress, you can watch it immediately, given you have a fair internet connection. What more do you want for a Bittorrent client? Own MediaGet today!
Built-in files search
MediaGet allows you to search files directly inside the app itself. There is no need to visit external websites to fetch a torrent file. Launch the program, start searching, and download it immediately.
Accelerated download
If you use MediaGet, you can expect a faster download speed. It accelerates file fetching, so you don't have to wait for ages to consume content. Given that you also have a fast internet connection, you can expect the best. It does this by choosing the server with the quickest bandwidth so your files will also be transferred to your computer more quickly.
Algorithm-based best files sources detection
MediaGet is developed with a smart and efficient algorithm. Its algorithm detects and uses the best file source or torrent file. It means that it prioritizes the fastest servers or the torrent file with the highest media quality and more seeders. Seeders, if you don't know, are the file sources of a torrent file. They act as decentralized servers where torrent links and files are scattered.
Built-in media player
After you finished downloading a file, you can immediately watch or listen to it in the built-in media player. There is no need to download external media player applications, so your computer will have more space for more content.
Unfinished download streaming
Even if you haven't finished downloading a file, MediaGet will allow you to watch it. If you reached the parts that aren't downloaded yet, it would stream the content while still downloading the file in the background.