---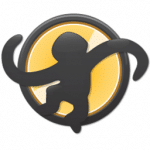 MediaMonkey is the production of Ventis Media Inc. It is a digital media player and a media library application that is capable of running audio files of various file formats. It lets you run songs and audio from saved files in memory or from internet and lets you create and manage playlists to easily access all of your favorite songs. You can also enhance its functionalities and features by downloading additional add-ons, plugins, extension scripts and skins that are developed by third party development teams.
Software details
---
Android / Windows 10 / Windows 7 / Windows 8
Software description
---
Many people love music, but they have problems managing their collection. With an app like MediaMonkey, you can easily organize your music on your device. One of the essential features of the app is the sync function, which enables you to synchronize music for Windows. You can do this for your playlists, videos, tracks, file information, as well as play history.
Another feature of the app is that you can navigate your music depending on the genre, album or artist. MediaMonkey helps you to organize your music in any order you think is most suitable for you. You can also navigate your music in folders.
Apart from helping you stay organized, the app also doubles as a music player. So long as your device supports the app, you can play any content on it. You can also increase and reduce volume, or use the equalizer function on the app. Download MediaMonkey for a more organized music list!
With this software you can run high-quality audio files, download audio files from the internet, locate missing data, explicit databases, manage music libraries, create reports, export playlists, use podcast services, use various effects and visualizations with music, apply equalizer, maintain sound in playback mode and shuffle your playlist. It lets you burn playlists to CD or DVD, tag music files, Rip from Audio CDS, convert file formats, sync playlists with your devices and save your existing data to virtual CDS.
MediaMonkey is a reliable media manager that can organize all of your music files by different characteristics. It can automatically name and tag the music files according to music industry standard rules. It can generate song mixes and lets you create playlists easily with the help of drag and drop option.
Installation Procedure:
MediaMonkey is a freeware. Download its setup for free from the available link and then execute its setup file. Choose the most suitable default language for software. You can also install the software in portable mode for convenience.
System Specifications:
The basic requirement for using this software is the presence of a Sound Card in your system. Also, you need to have 32 bit or 64 bit Windows Operating System installed with any suitable version from Vista, XP, 7, 8 or 10. The size of the software is almost 15 MB, so you need to have at least 54 MB of free disk space for using it conveniently.
Supported Formats:
The specialty of MediaMonkey player is that it supports various formats. You can run files in MP3, AAC, OGG, WMA, FLAC, MPC, APE and WAV audio formats. It automatically adjusts the volume and gives you a smooth audio experience. You can record new audio and can convert the formats of saved files.
Conclusion:
MediaMonkey is an advanced media player that efficiently runs a wide range of audio files in high quality and adjusts the sound volume in the most suitable way.
Alternate Softwares