---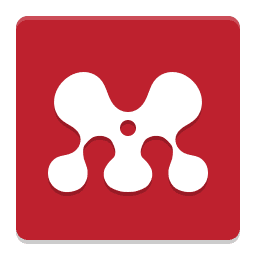 Mendeley Desktop Download
Mendeley Desktop is a powerful reference management tool that can help you organize your research, collaborate with other researchers, and create bibliographies. The program is easy to use and has a variety of features to make your research easier. If you're looking for an efficient way to manage your references, Mendeley Desktop is the perfect solution.
Software details
---
mac / Windows 10 / Windows 11
Software description
---
Mendeley Desktop is a free citation management software with both desktop and web interfaces. Although there are premium paid accounts that give more storage capacity, the majority of users' demands are satisfied by the free program. For PDF attachments and online storage, the free version offers 2GB. To reduce the learning curve, Mendeley provides a YouTube channel where tutorials are available.
Pros of Mendeley Software
Although Mendeley does have a downside, most users are happy enough with the software to continue using it.
Free Account Offers 2Gb Of Personal Library Space
Mendeley offers a free account that includes 2GB of online storage for PDFs. You can also sign up for a premium plan with more space. If you want to upgrade your account, you can do so through the Mendeley website. You can also access your account online from any computer. Getting a free account isn't a bad thing, and you'll have two gigabytes of storage for your own personal library. You can also import your references directly into Microsoft Word. Plus, you can access your files with screen readers.
Reference Management
Whether you are an academic researcher, lecturer or student, Mendeley is an excellent option for your reference management needs. This free citation management tool allows you to store, organize and access your references. You can also create bibliographies for your research and collaborate with other users.
Wide Support For Operating Systems
Mendeley works on various operating systems, including Windows, Mac, Linux, and Chrome. You can also use the Mendeley web importer to import content from databases or web pages. You can also use Mendeley Desktop, which runs on Windows and Mac. It includes a full-screen reading experience and text highlighting.
Online Private File Storage
Currently, Mendeley offers two different services – a desktop application and a web-based library. Users can either register a free account or purchase a premium plan. The Mendeley Desktop app is compatible with Mac and Windows and offers excellent collaboration tools.
The Mendeley Desktop is perfect for independent research projects. It includes a PDF reader with sticky notes. It also supports importing and syncing with your online account.
Save Information From a Variety of File Types
Users can import PDFs and save screenshots of web pages. They can also save information on web pages, create bibliographies and add notes to articles. It also has a variety of citation styles. There are twelve popular styles to choose from.
Private Groups and Collaboration
Mendeley also allows users to create private groups and share annotations. These can be used for co-publishing or to organize research papers. A private group can have up to 25 members.
Ability to import references directly into MS Word
Import References
Whether you're an academic researcher or just a student, you can use Mendeley Software to import references directly into MS Word. This free app is available for Windows, Mac and iPad. With it, you can create a library, sync your data across computers, and share your papers.
Social Networking Through Mendeley
The app also offers a social network feature. Users can join groups, share articles, and follow other researchers.
Mendeley Software can import references from many sources, including PDFs, OpenOffice, and the web. It also supports BibTeX and RIS formats. It can also sync with the free version of Word.
Copy/Paste Mendeley References
Mendeley also offers a desktop version, which can be downloaded for free. It allows you to annotate PDFs, organize your references, and even export them in BibTex or RIS format. When you're done, you can paste the file into a word processor, or you can download the file to read offline.
Functional UI
Mendeley has descriptive page titles and custom underlines and borders. The interface also features built-in zoom functionality, which allows users to view large portions of text without having to scroll down.
Cons of Mendeley Software
Increasingly, users are becoming disenchanted with Mendeley software. Some of the cons that are making people rethink Mendeley include:
iOS Version Lacking
Mendeley also offers an iOS version for your iPhone and iPad. The software's mobile apps are important parts of the system. They are free and allow you to track your citations and share them with other users. You can also use them to capture full-length articles from online sources. They are easy to use, but do not offer the same level of collaboration as the desktop version.
No Search or Text Mining Functionality
Another issue with Mendeley is that the software does not support text-mining, or the ability to search through citations in PDFs. If you want to search through PDF annotations, you will have to use another software such as EndNote.
Logging in is Cumbersome
Many users feel that Mendeley doesn't respect the user's experience. Despite checking the box to save passwords, it constantly requires logging in and never does so. Users must sign in each time, keep this password in mind, and sign in again if they change it or shut down their laptop.
Does Not Work With Google Docs
Many users have stopped using Mendeley because it doesn't support Google Docs. Since so many people rely on Google Suite, this is a big drawback.
Unattractive Desktop Version
The look and feel of the Mendeley desktop version is ugly and clunky, especially in comparison with more modern software's that have become sleek and sophisticated. It's almost like Mendeley has not kept up with design trends.
Not Compatible With OS Sierra and High Sierra
Mac users have to download an older version of Mendeley in order to get it to work with OS Sierra and High Sierra. Catalina and Big Sur are not supported at all. This is a major drawback and an unnecessary hassle.
Many Functions Are Buggy
Mendeley seems to be full of bugs. Often, invitations to join Mendeley groups disappear into thin air. The desktop version is prone to crashing. Login problems persist and users are supposed to spend time emailing Mendeley support for help. Sometimes Mendeley works and other times it doesn't. This is a reliability issue that some users find unacceptable.
Degrading With Newer Versions
The new version of Mendeley appears to be worse than older versions on many points. The new version is slower, and the learning curve is higher. The search function is entirely non-functional on the new desktop version. The number of technical glitches and bugs seem to be adding up, based on online user reviews of Mendeley software. Finally, support for Mendeley is slim to non-existent. It can take weeks to get any kind of response, which is too slow, considering that users of Mendeley typically have important deadlines to meet.
Alternate Softwares